Tesla 2020 Model 3 - 1,000-Mile Road Trip

using Tesla Superchargers and free hotel charging.
Orange County, California, to Reno, Nevada, Round Trip via Hwy. 395.
For the 2023

Hot August Nights

5,500-vehicle classic car and rock and roll show.
Wednesday, August 2 - Saturday August 5, 2023
http://TeslaTouring.net/HAN2023
---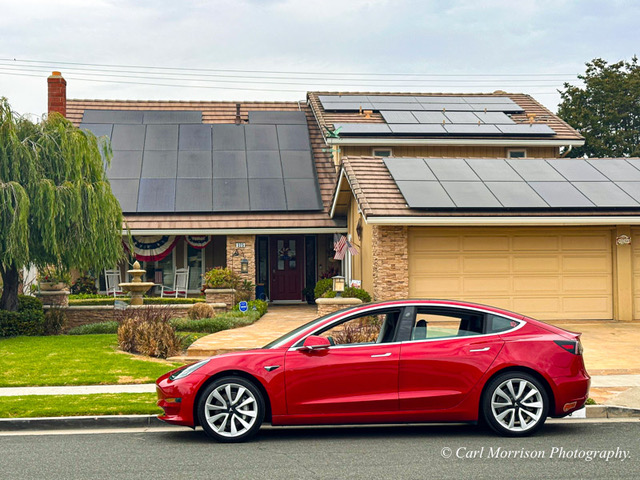 Our 2020 Model 3 RWD Standard Range+, with solar panels for power, ready for Reno trip.
(Nearly all images can be clicked for a larger copy;
Click BACK in your browser to return to this report.)