One time when we charged at the Atlantis, we met Amanda and her son in a White Model X. Her husband works at the Tesla Gigafactory near Reno.
The falcon doors made it very easy to put her kids into the two car seats.
Returning home, driving down Hwy. 395 from Reno to Orange County, California, this is the view of Topaz Lake and the "Gardnerville" Supercharger.
As you can again see, the wooden fencing around the electrical installation is more visible than the chargers.
This location's view rivals Lone Pine for beauty with mountains on one side and Topaz Lake on the other.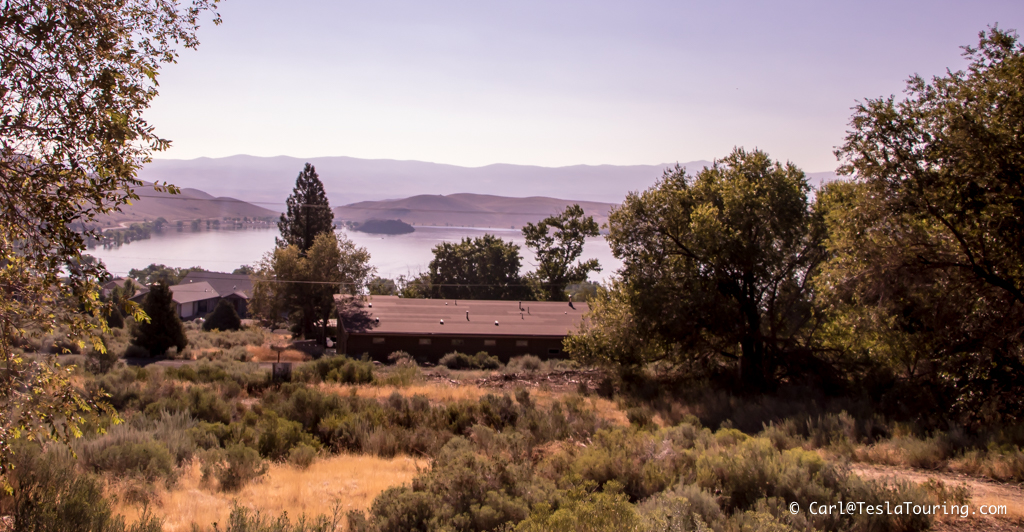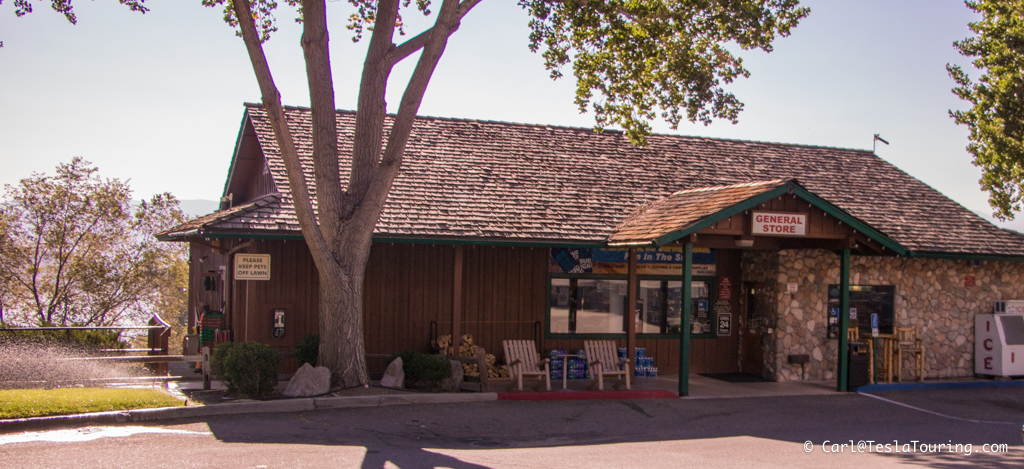 A very nice Topaz General Store has restrooms, but the WIFI listed in the Tesla app does not work.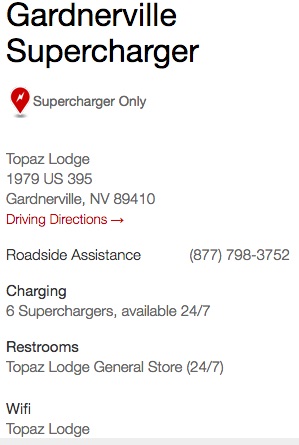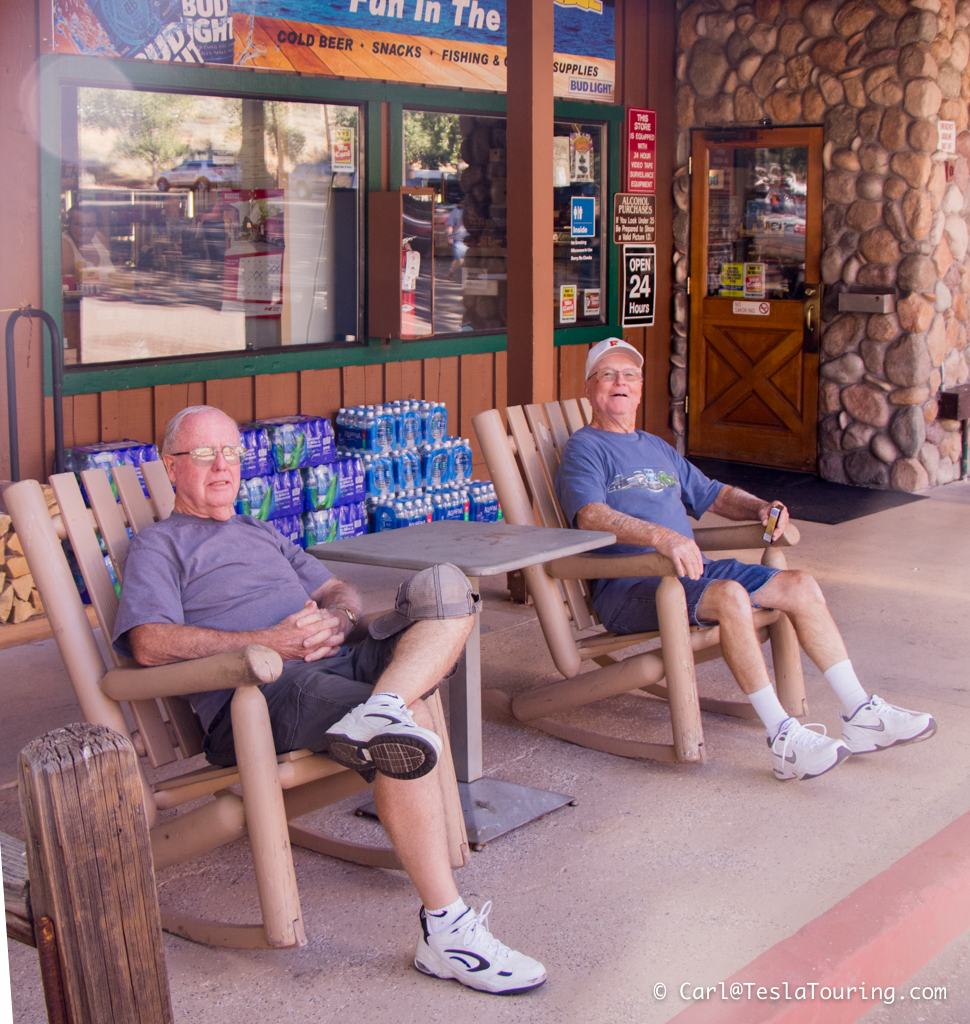 The Topaz General Store has convenient rockers in view of the charging stations.
The Topaz Lodge next door has a nice, shaded play area with picnic tables and BBQ grills.
Beyond the Lodge is a Casino. The Chevron gas prices I added just for laughs.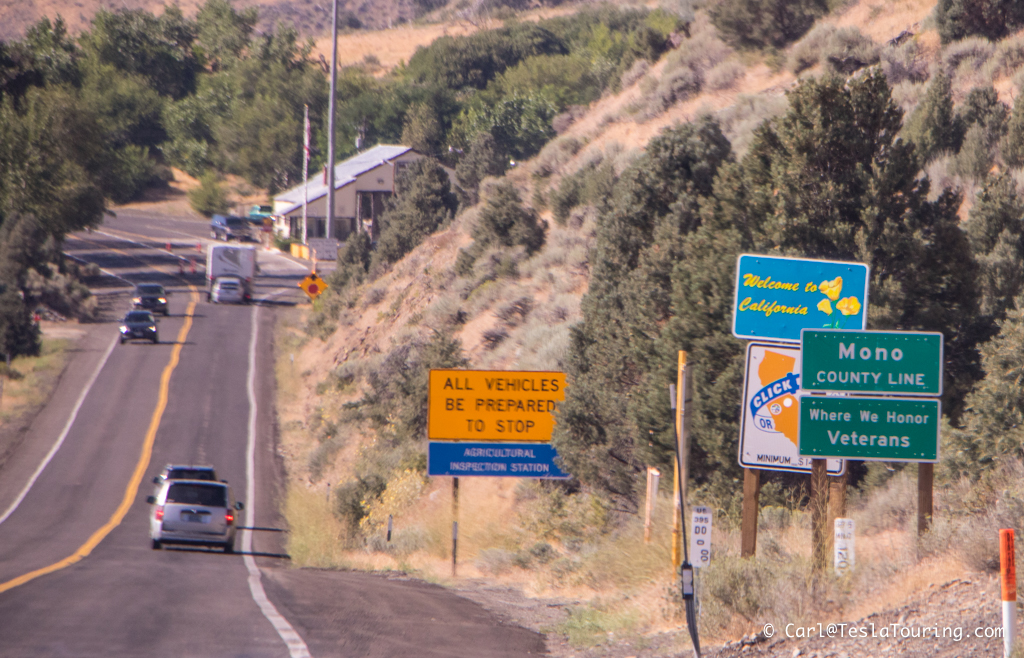 Just a few yards south of Topaz Lodge's charging station is the Nevada/California border.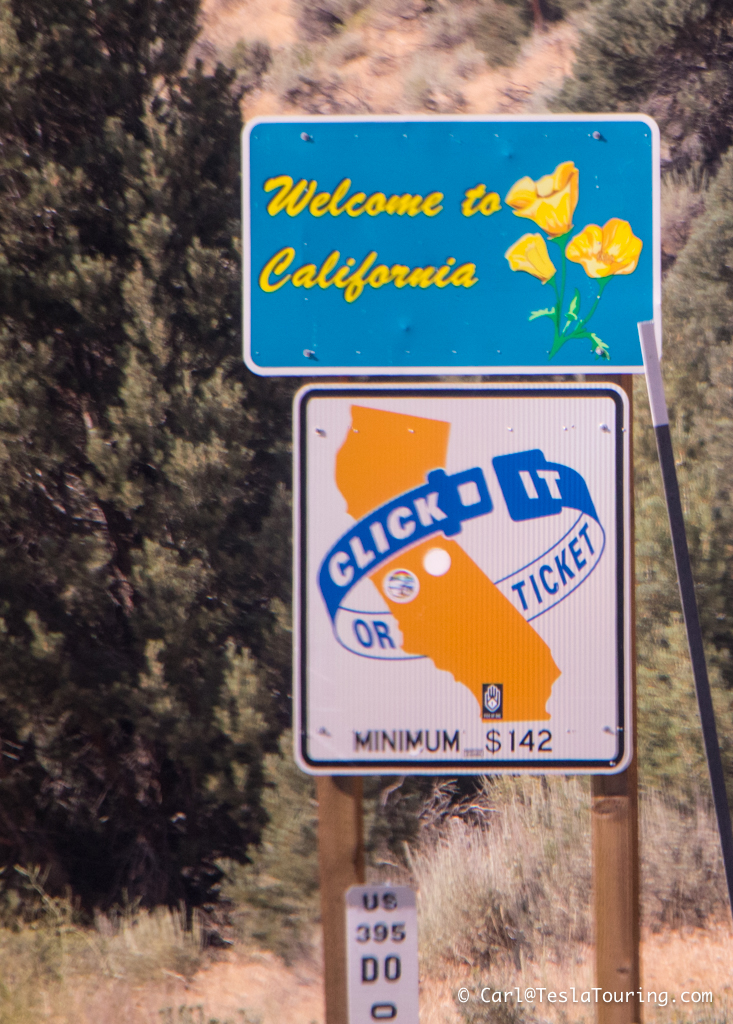 The "Welcome to California" sign on Hwy. 395 is hardly comparable to state signs on Interstates.
All highways into California have California Inspection Stations.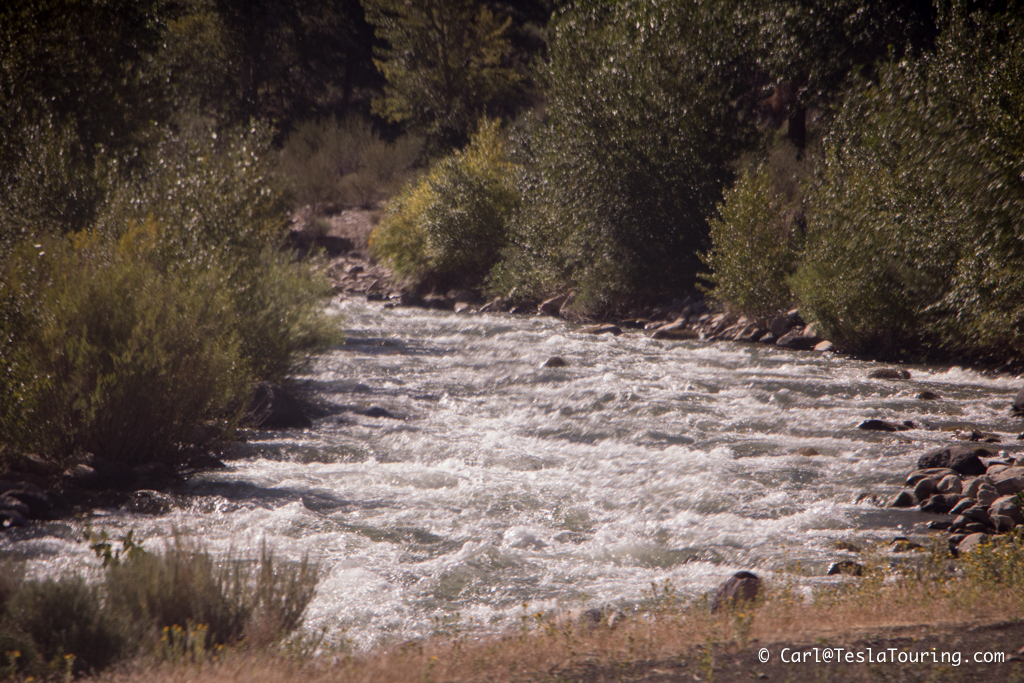 Continuing south in California, we noticed that the Walker River had much more water than in past years.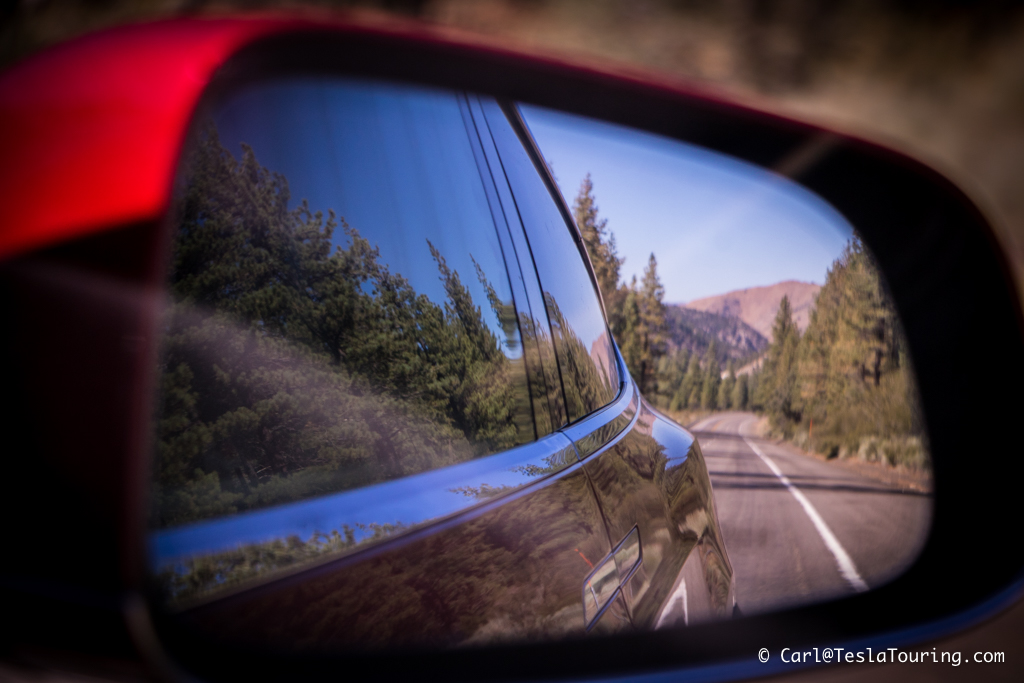 We crossed summits as high as 8,000+ ft. and unless you were looking outside, the Tesla never slowed.
We noticed forest fire smoke as we passed Mono Lake.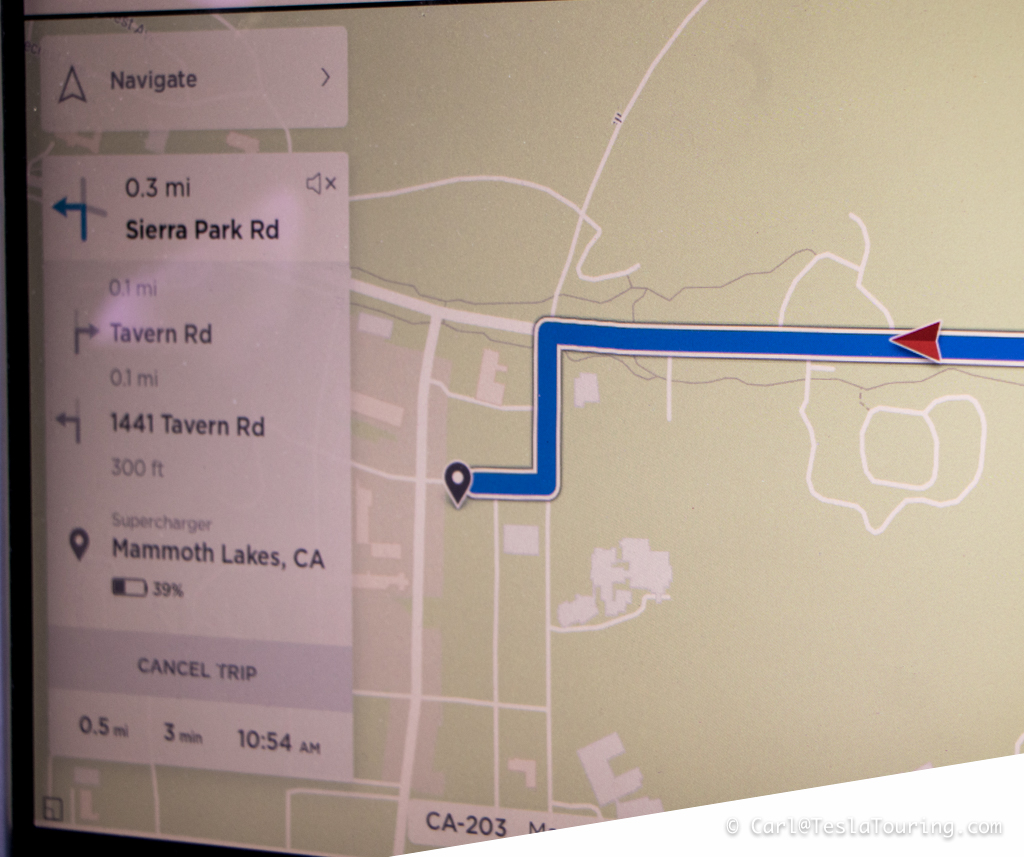 As you approach a Tesla Supercharger, the navigation system will give you voice and screen directions.
On this return trip we stopped at Mammoth Lakes Supercharger, the forest fire smoke had dissipated.
Scenery on the pull off between Hwy. 395 and Mammoth Lakes.
Westward view 10 minutes south of Mammoth Lakes cutoff on Hwy. 395.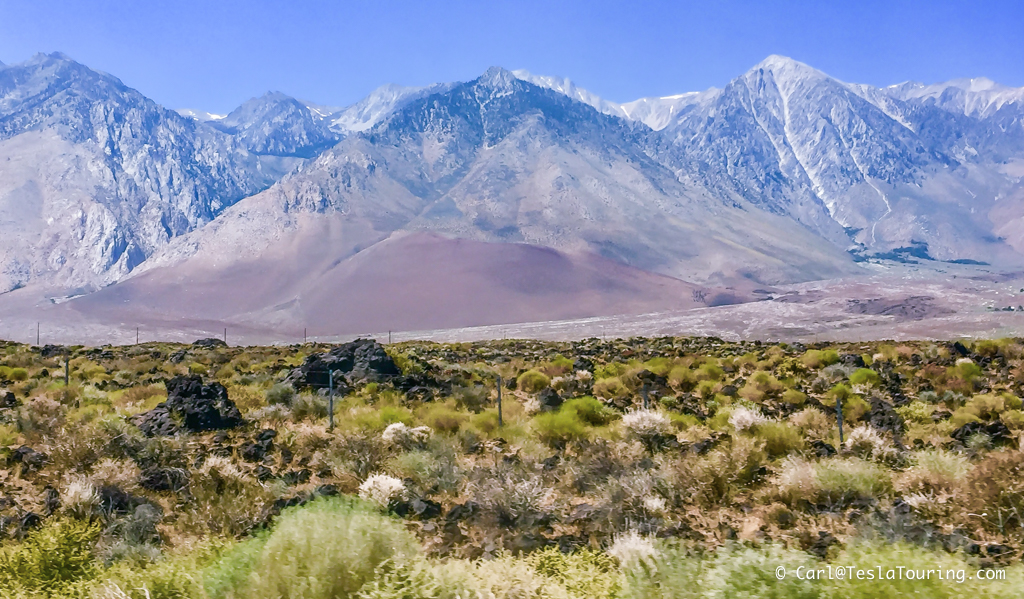 View westward from Hwy. 395 north of Lone Pine, California (iPhone shot.)
Our final charging stop was back at Rancho Cucamonga. Since it was on a Saturday, during business hours for the nearby mall, there were many Tesla's charging. We found a spot and I walked into the mall to see what was available food wise.
Food Available at the mall next to Rancho Cucamonga Supercharger. There is also food and restrooms at the Bass Pro Shop.
I leave you with this "Tesla Passenger's View from Hwy. 395 in California".
A neat feature of iPhone photos is the exact location that is recorded with each photo. This photo's location is: US-395 S Independence CA United States: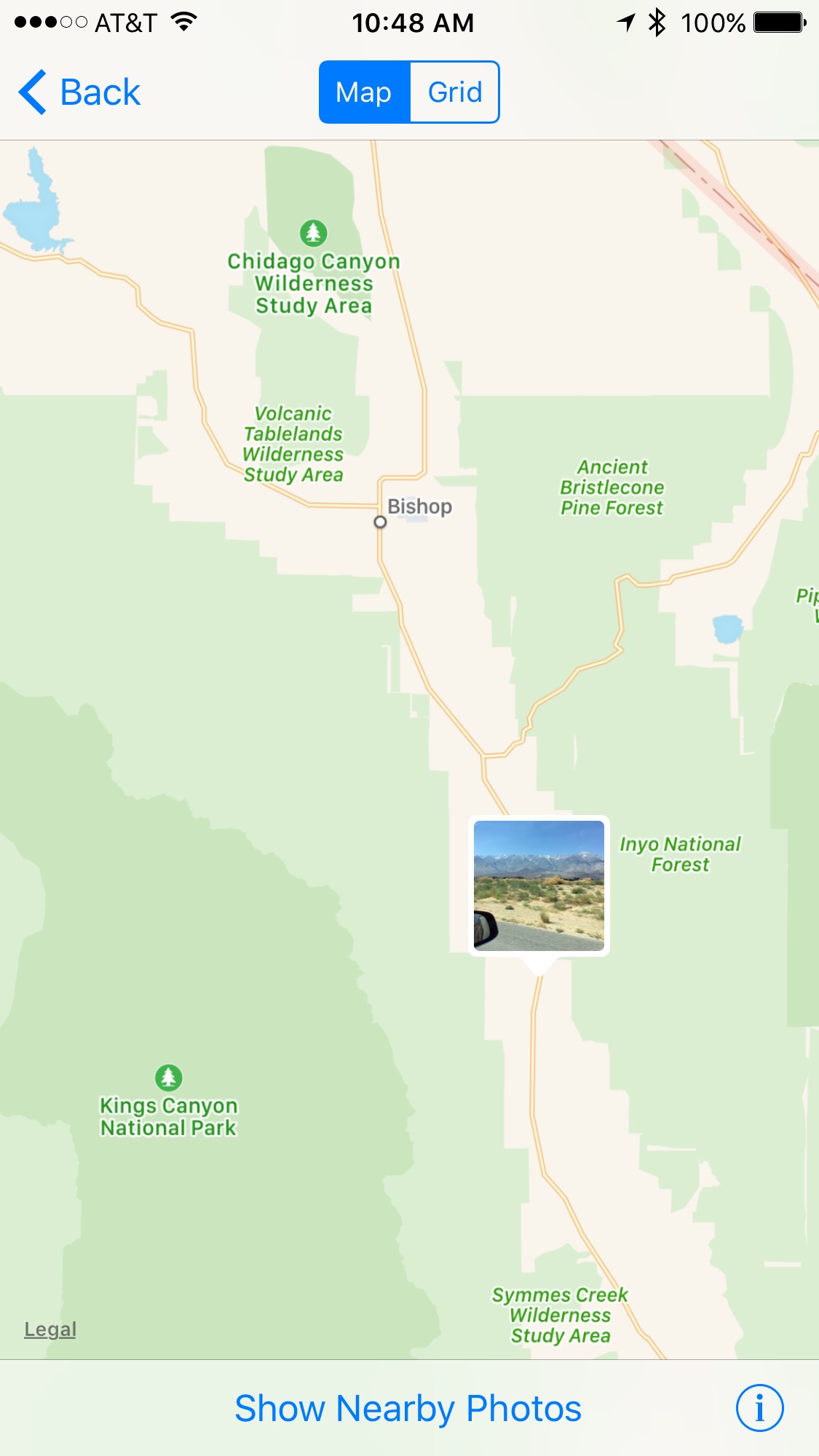 ---
LINKS
[
Top of this page
|
TeslaTouring.com home page
|
Other Tesla Reports by Carl Morrison
| Photos of Hot August Nights 2017 by Carl Morrison ]