Teslas to Trains to Ghost Town to PSA Photo Conference
Photos and report by Carl Morrison - Carl@TrainWeb.com or Carl@TeslaTouring.com
http://teslatouring.net/PSA2022/

---
Select the chapter that interests you most, or read through the chapters in chronological order below the Table of Contents.
Table of Contents
---
Randsburg, California - "A Living Ghost Town"

Population 37 3/4 - Friday April 8, 2022

Photos by Carl Morrison Carl@TeslaTouring.com

---

Tesla's GPS screen showing the car's location - red triangle.
It was time to take Big Red back to Mojave for more charging, then on to Palmdale for the night. The next morning would the the PSA photo event.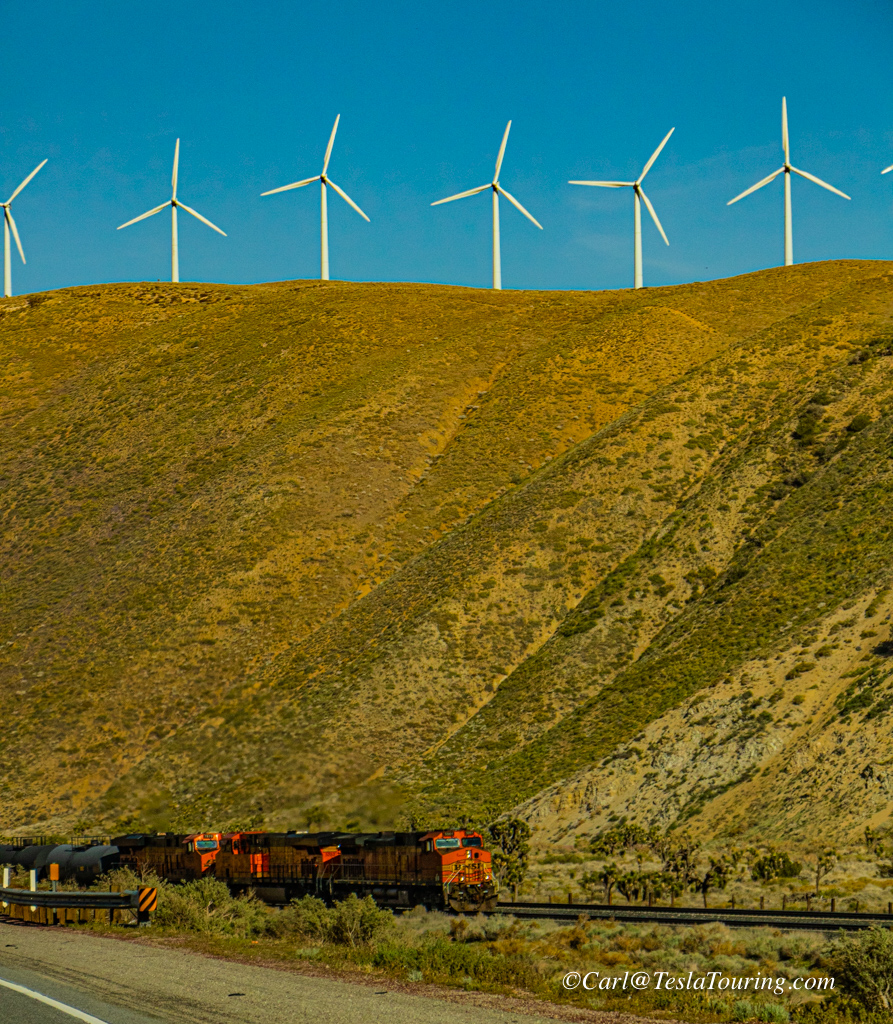 Heading east from the town of Tehachapi, the same railroad parallels Hwy. 58 and I met 2 or 3 freights. There were also many wind turbines. I thought the juxtaposition of oil tank cars and wind turbines was timely with the world trying to change from fossil fuel.

---