Pedego E-Bike Experience Center Meetup
11310 Slater Avenue, Fountain Valley, CA
December 2, 2017 6 - 8 pm
http://teslatouring.net/Pedego2016/
Photos by Carl Morrison,
Carl@TeslaTouring.com
---
(Click any photo for a larger copy, click BACK in your browser to return to this page.)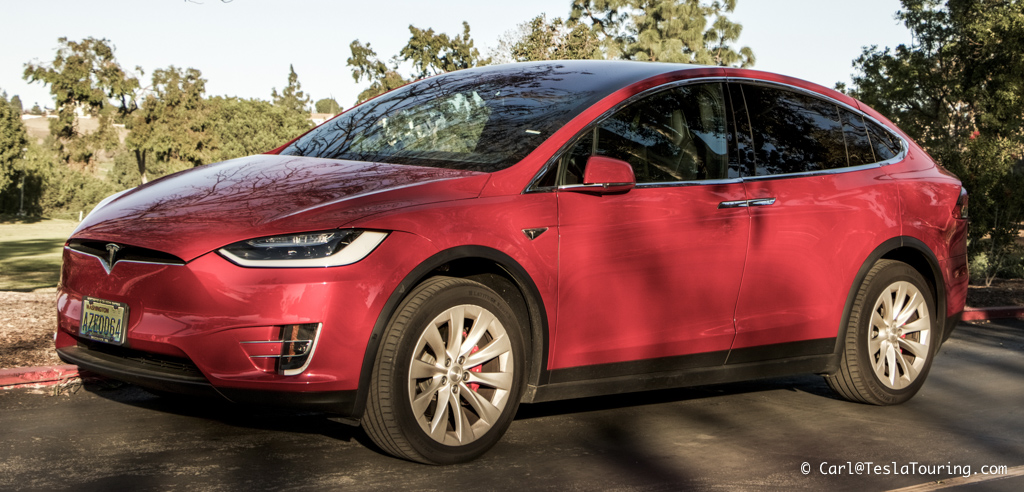 Steve Grande's Model X at the Anaheim Hills Golf Course.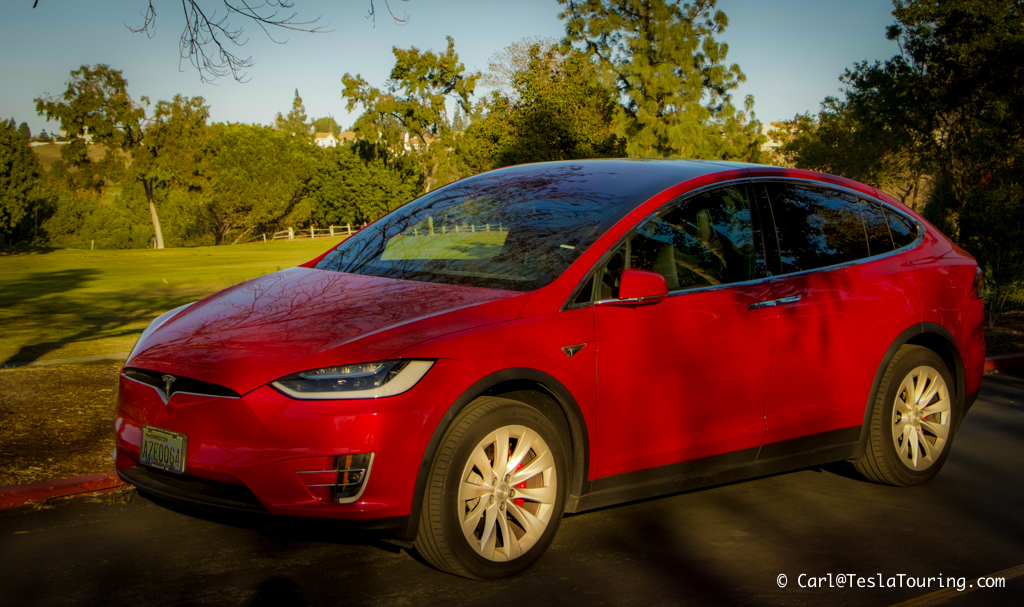 Oh what a difference 60 years makes, comparing the 2016 Tesla X with Carl Morrison's 1956 Chevy 210 Del Ray.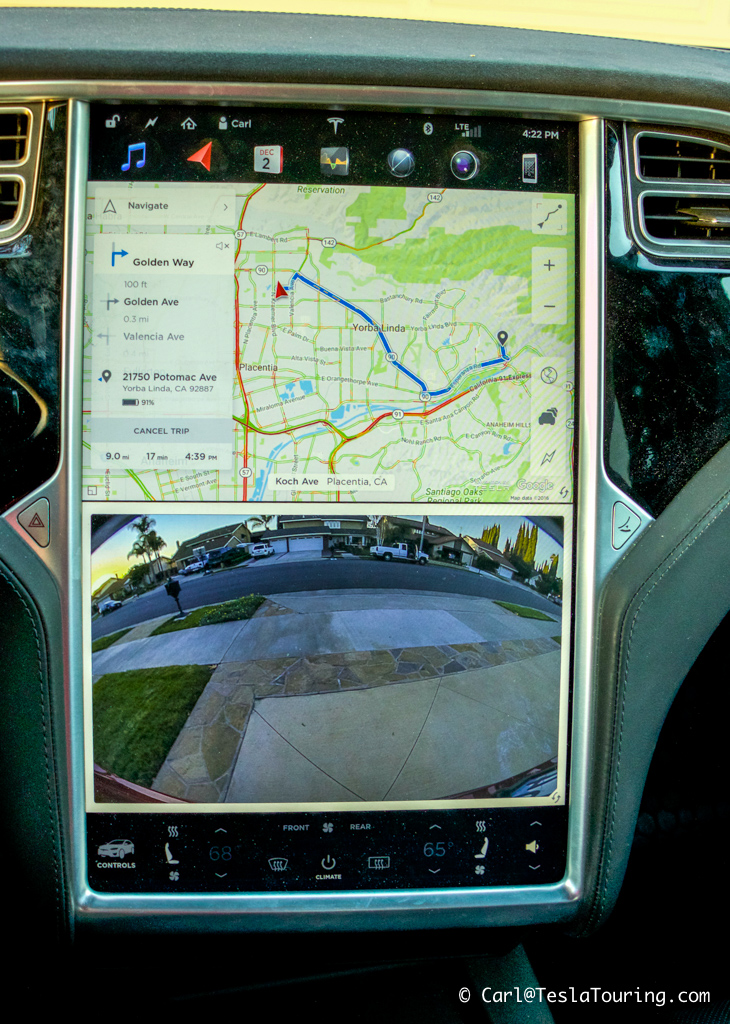 Time to go pick up Paul Clifford and go to the OC Tesla Pedego Meetup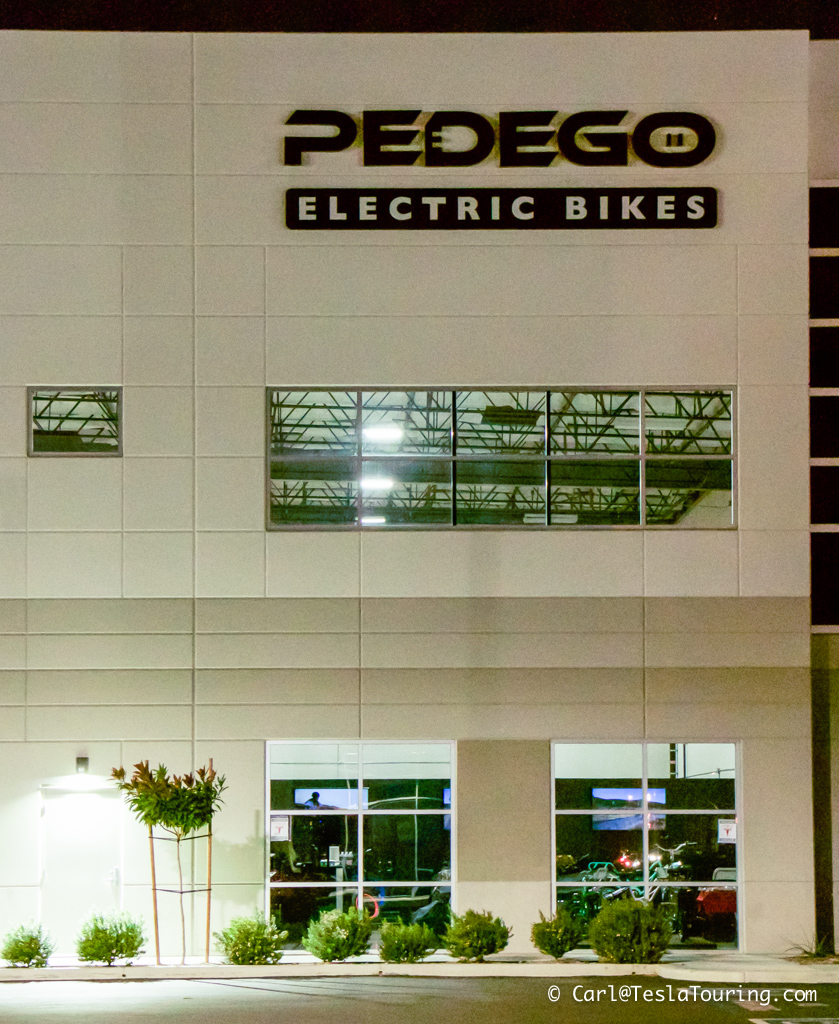 11310 Slater Avenue, Fountain Valley, CA
PedegoŽ Electric Bikes, the fastest growing electric bicycle company in the United States, manufactures 10 high-quality, innovative models, including cruisers, tandems, commuters, fat-tire bikes, mountain bikes, cargo bikes and a convenient electric folding bike. Sold at 70 Pedego-branded stores and hundreds of independent electric bike dealers worldwide, Pedego's stylish "pedal or not" electric bikes boast powerful, whisper-quiet motors that let riders sail up hills and breeze through headwinds with a smile. Available in hundreds of color combinations, Pedego electric bikes deliver a green alternative for transportation, exercise and recreation — transforming lives with fun and delight. Founded in 2008, Orange County, California-based Pedego inspires riders to say, "Hello, Fun!" For more information, please visit http://www.pedegoelectricbikes.com/.
From: https://www.pedegoelectricbikes.com/ey-announces-don-as-finalist/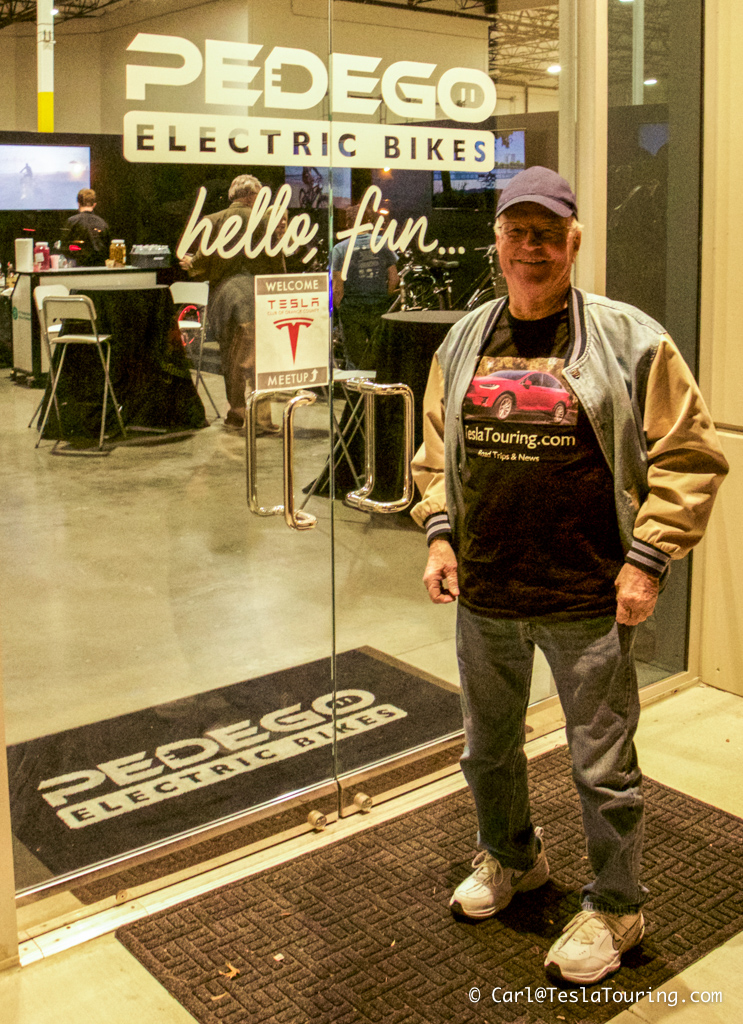 Thanks to Donald "TeslaGo" DiCostanzo, CEO of PedegoŽ Electric Bikes, for hosting us at Pedego.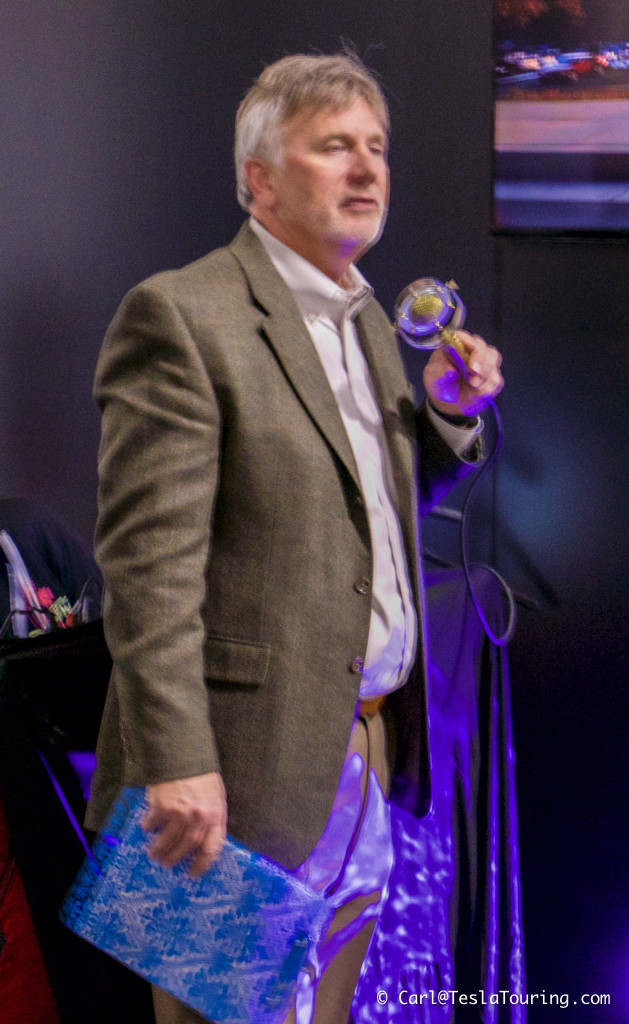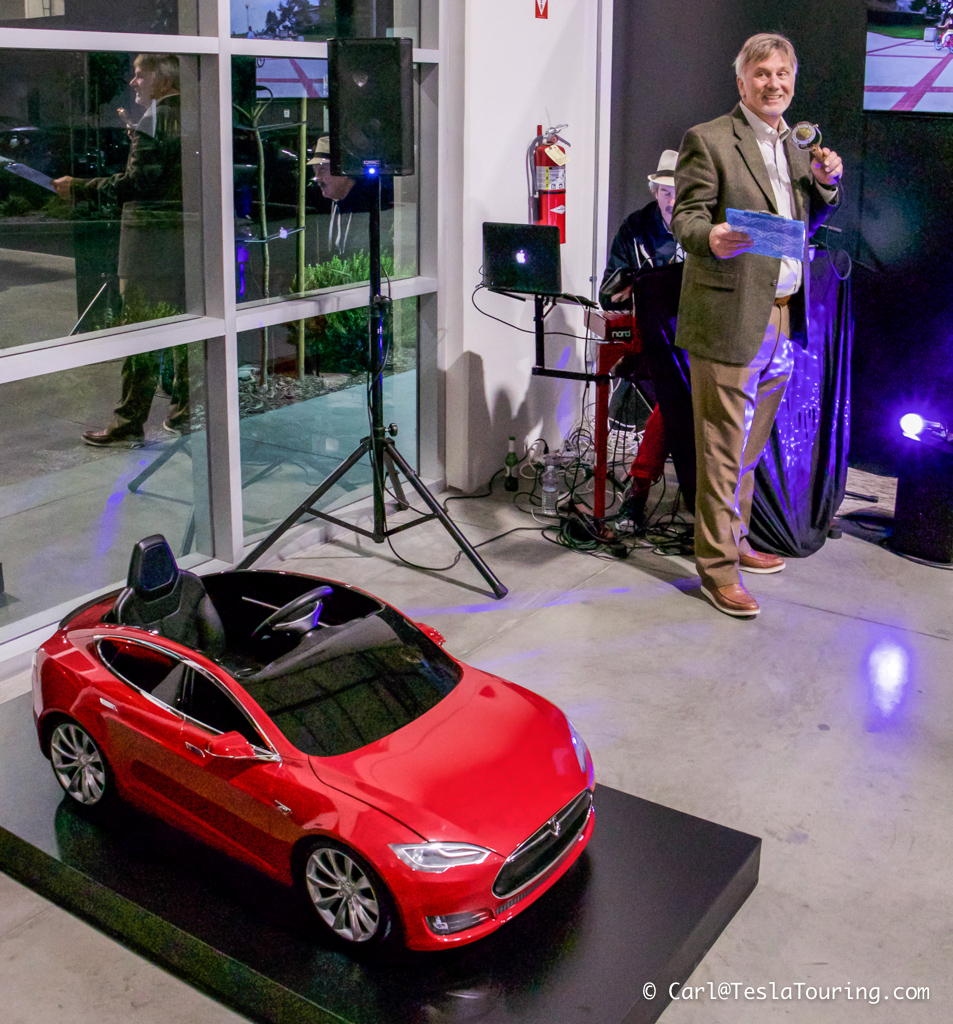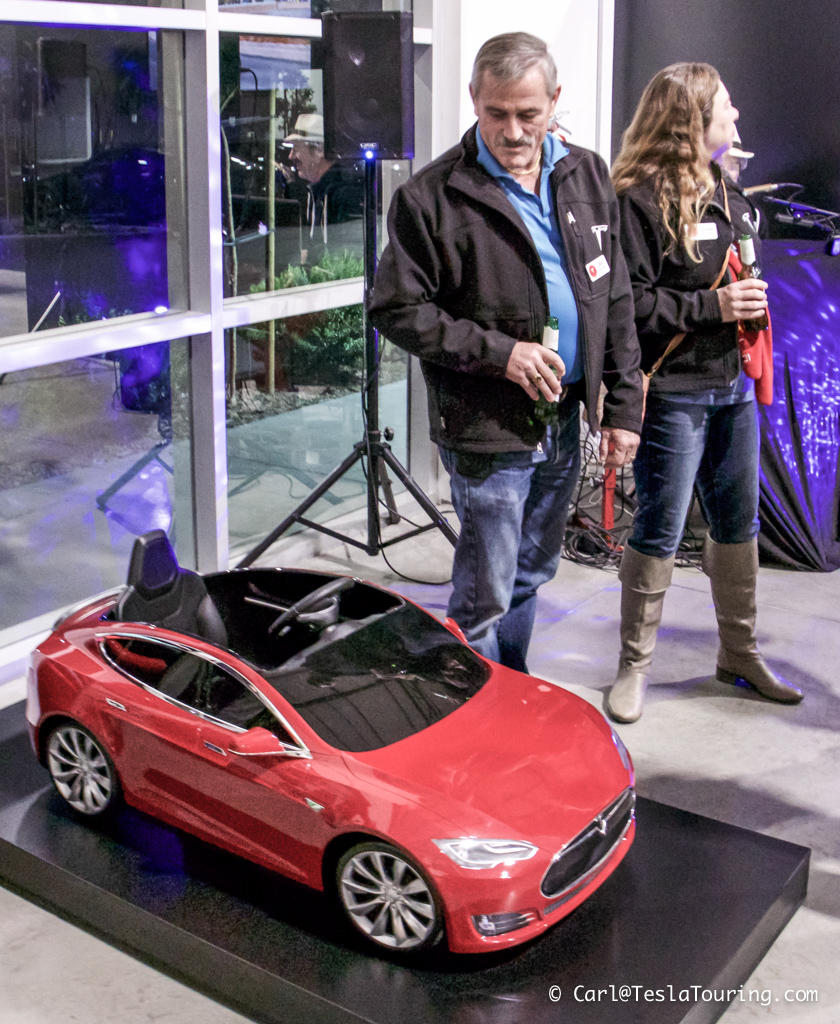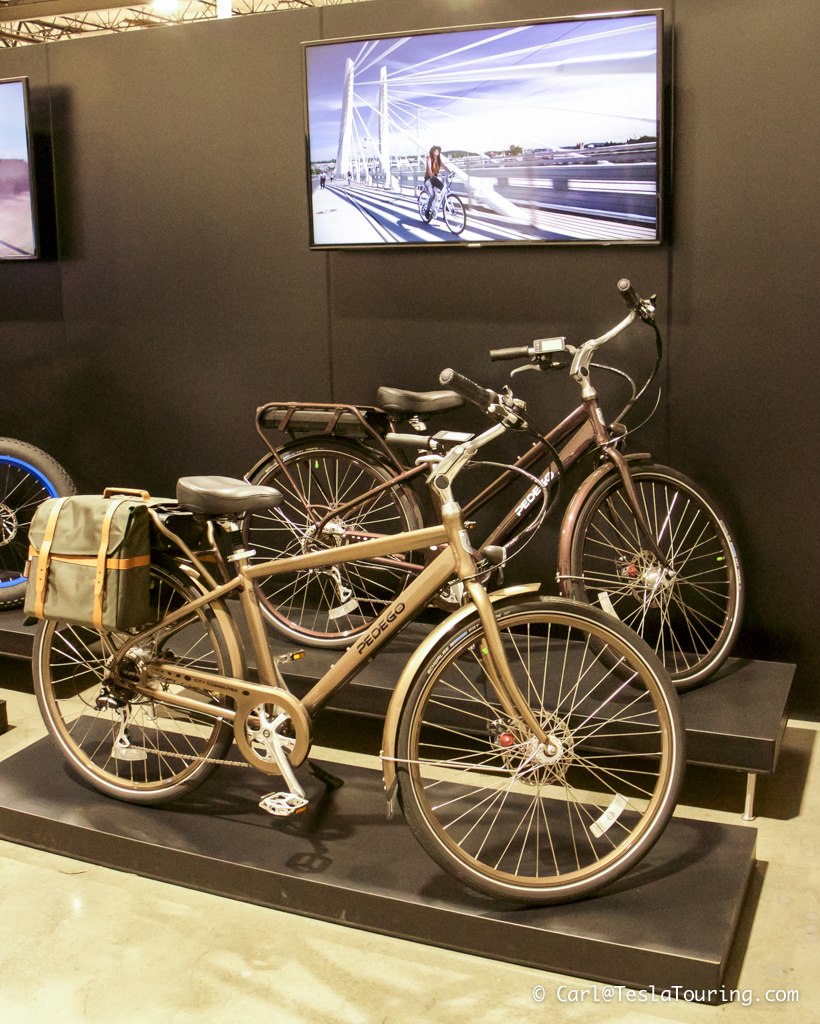 Excellent displays of Pedego electric bikes. There were two editions of each model on display and a video of it in action on the screen above.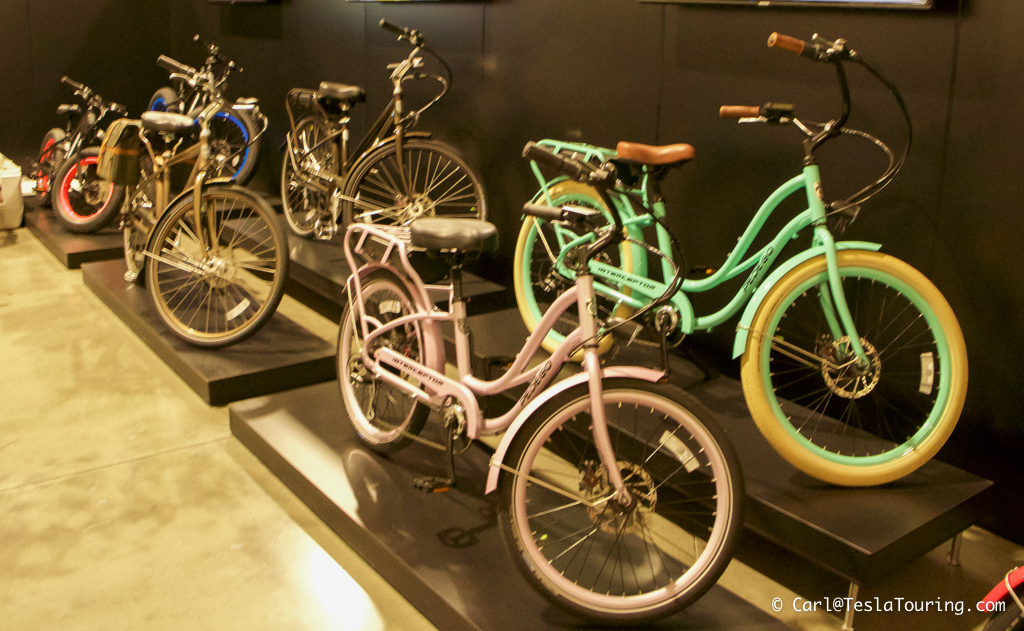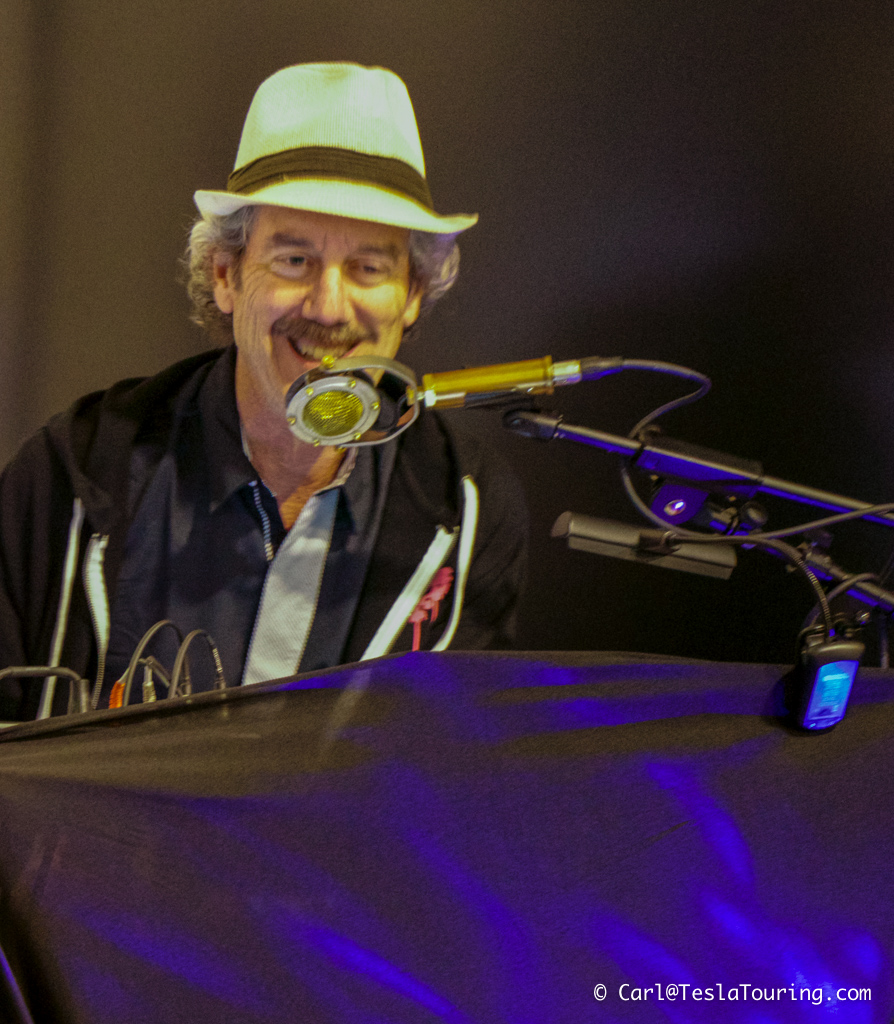 Gregg Hersh who plays at Woodies, provided keyboard and vocal entertainment.
A couple of drinks were provided for each attendee.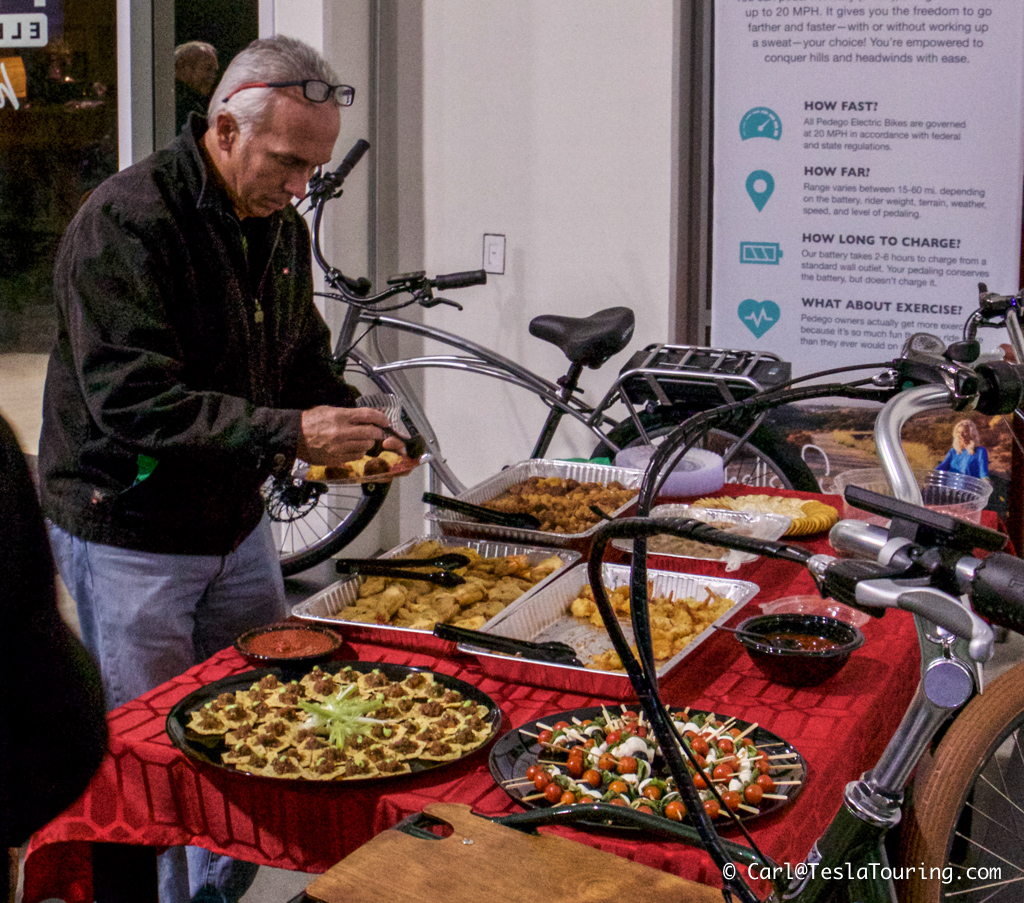 And some tasty offerings as well.
About 24 Tesla owners and guests attended the function.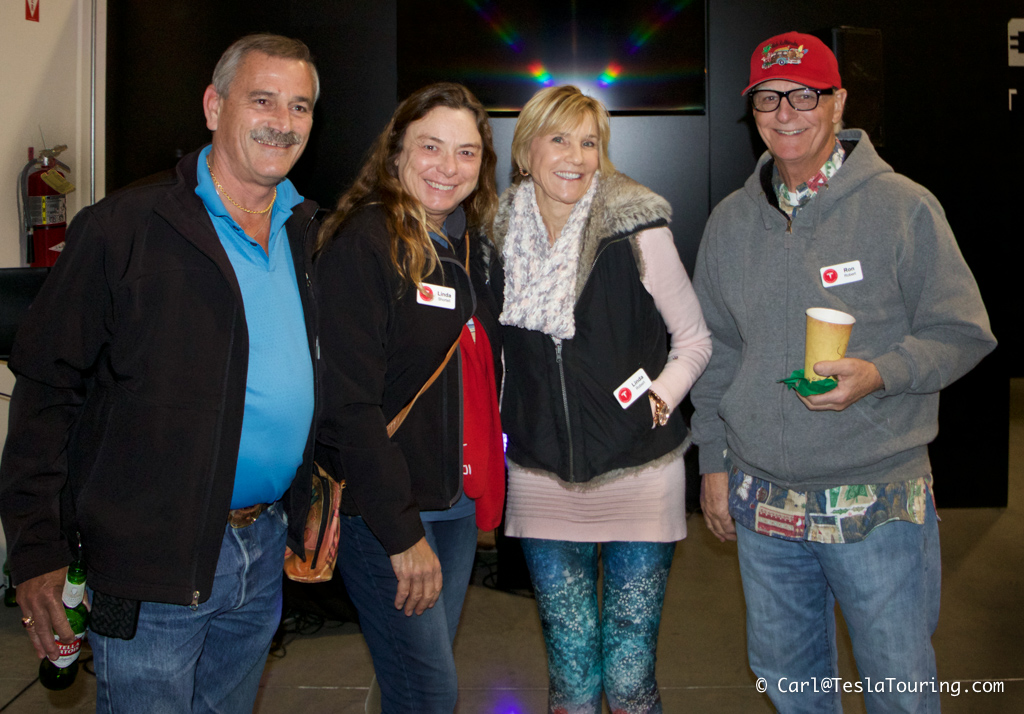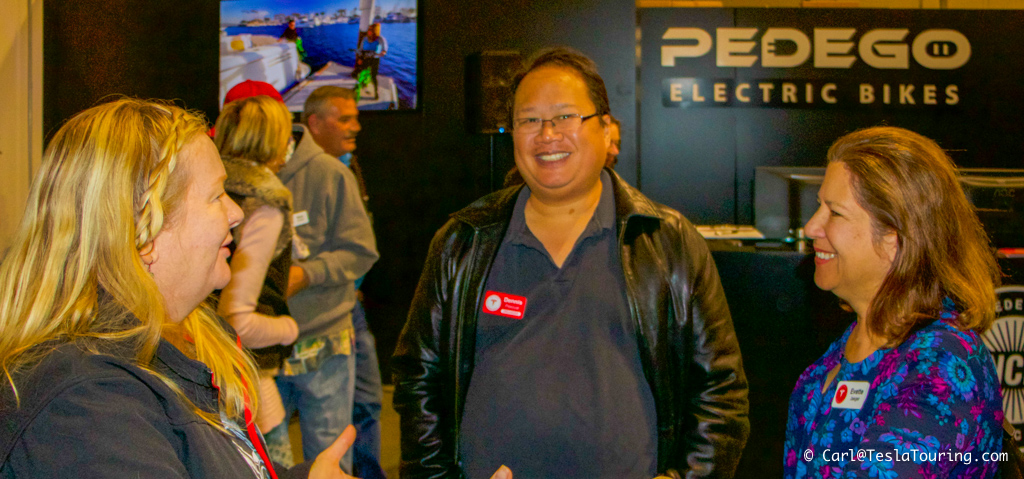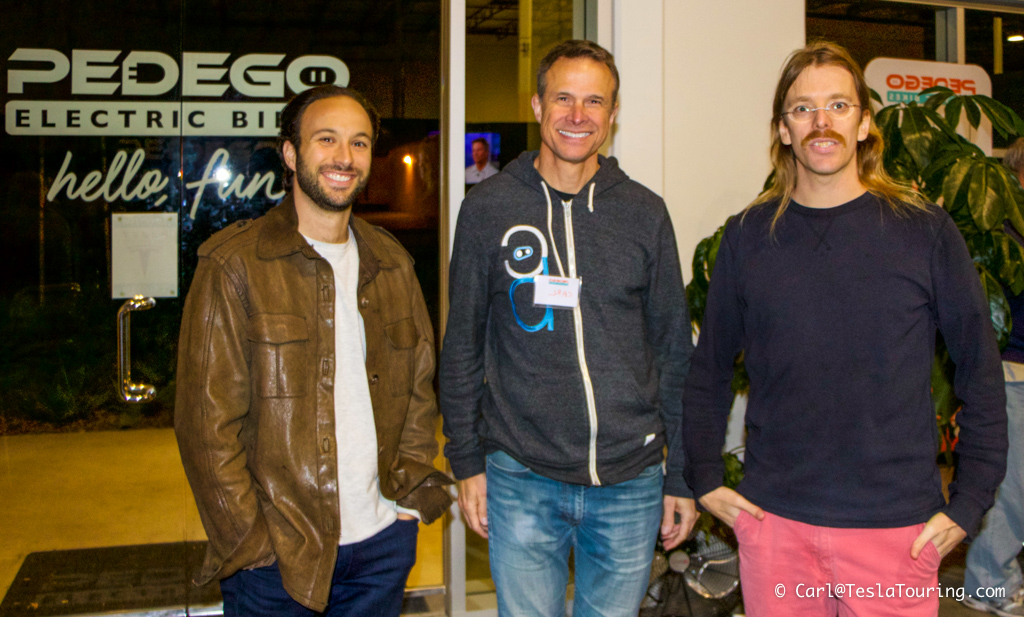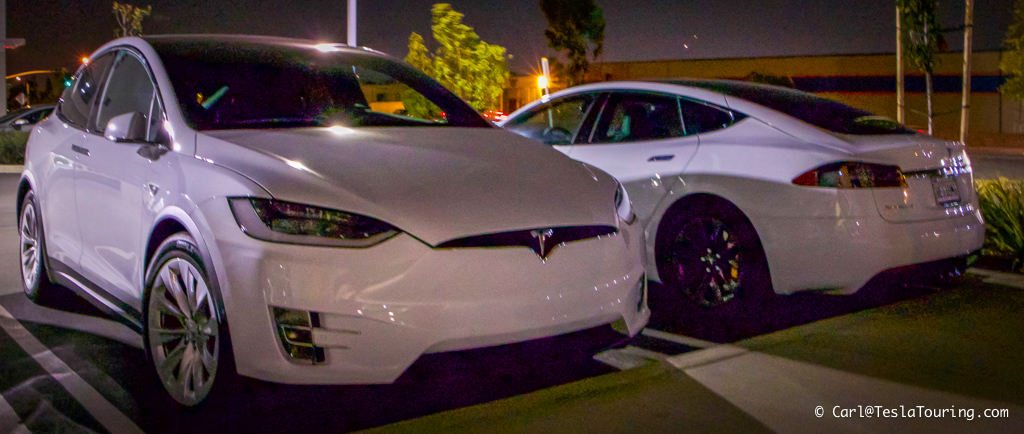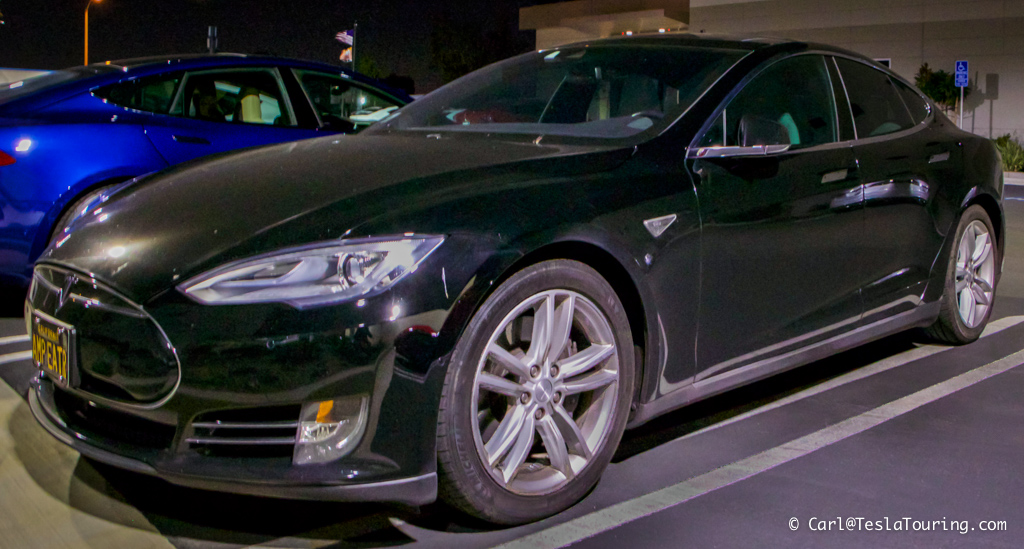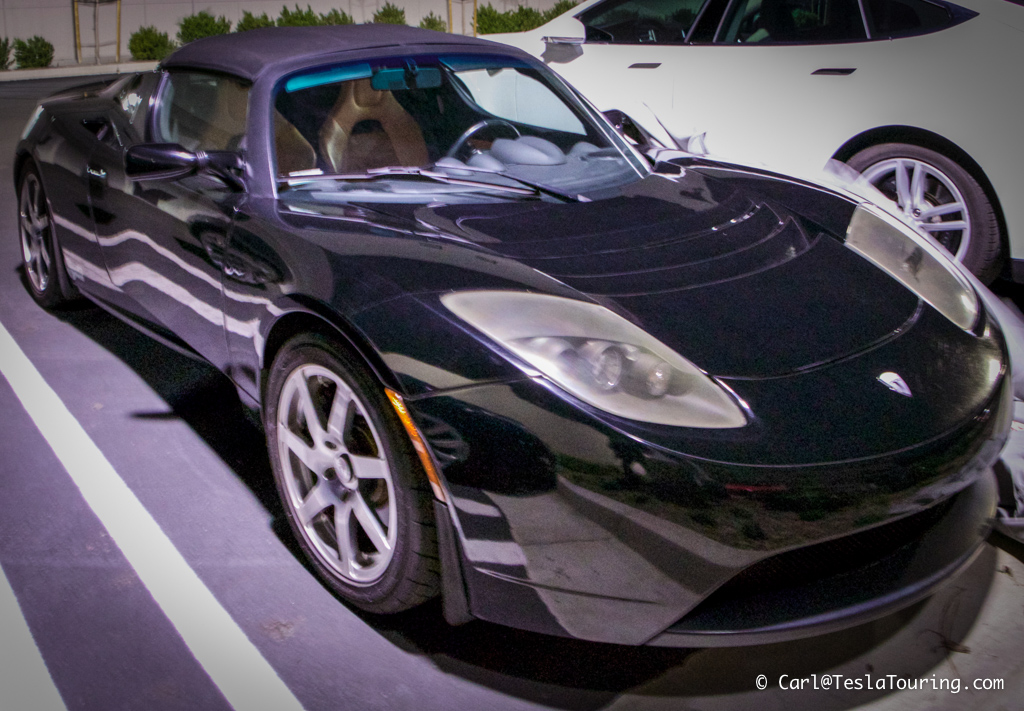 ---
LINKS
Pedego Bikes:
http://www.pedegoelectricbikes.com/
Tesla Owners Club of Orange County, CA (formerly OC Tesla)
https://www.meetup.com/Orange-County-Tesla-Club/