http://teslatouring.net/TeslaEVWeekDiamondBar2018
Model X
P
90
D
37,596 miles
Car Owner: Steve Grande & NordiLusta LLC
Driver/Photographer/Reporter: Carl Morrison, Carl@TeslaTouring.com, and Paul Clifford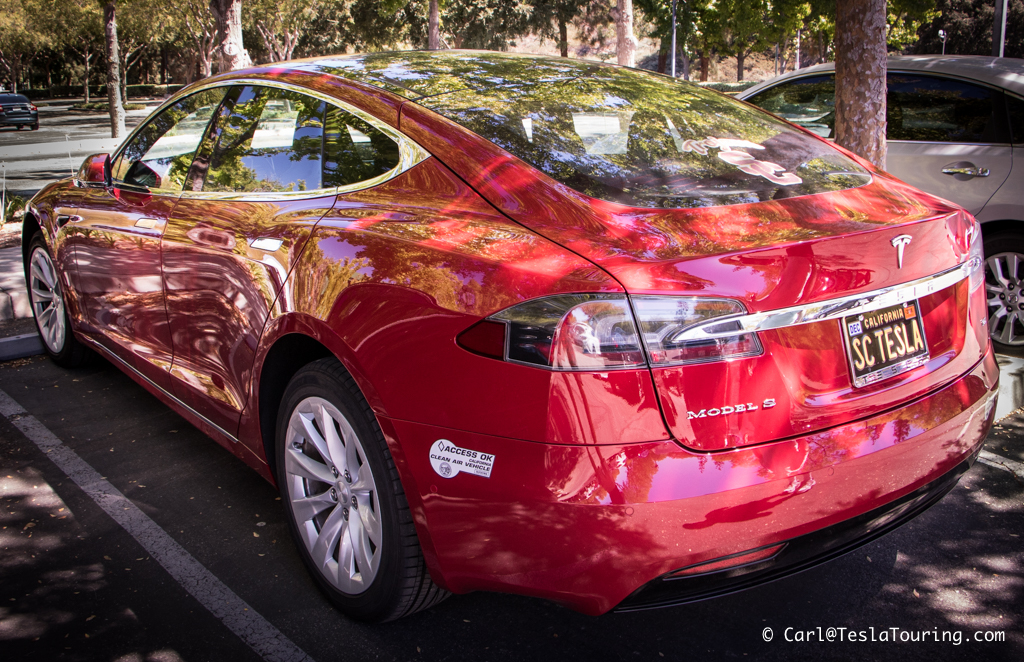 Ben Wong's Model S (BenWongWestCovina@gmail.com)
Ben suggested that the onboard Tesla Navigation system should add a feature to show alternative charging stations if Superchargers are not convenient, such as a trip to Prescott, Arizona, from Southern California.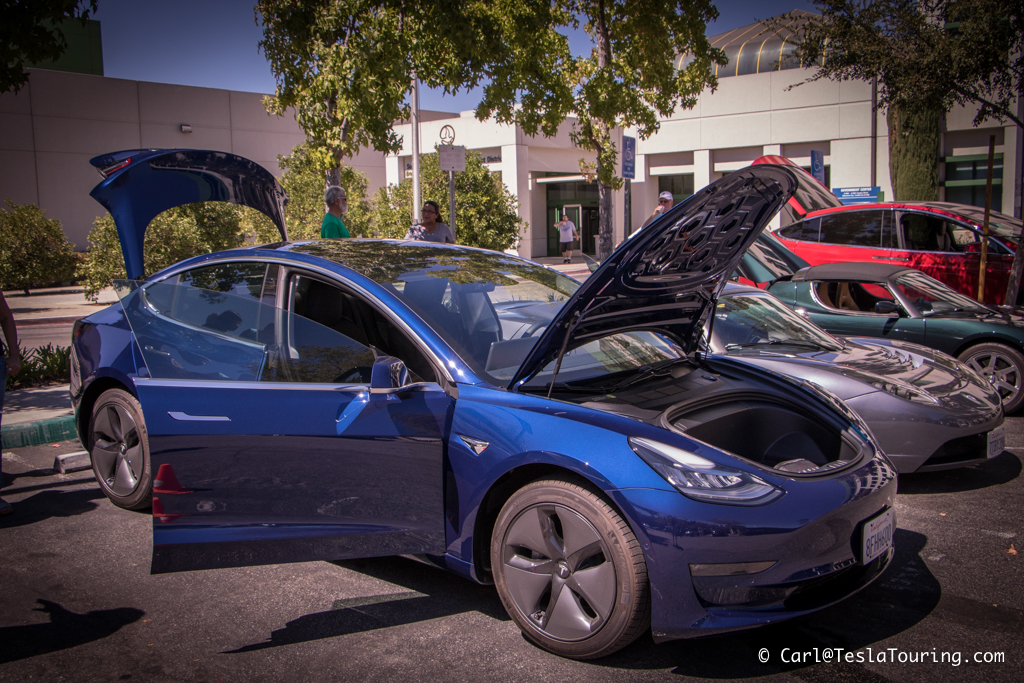 Robert Rollins, coredumperror@gmail.com, from Azusa with his new Model 3 with 18'' Aero Wheels*.
*Incidentally, the Aero wheels (on Robert's car above) are actually removable wheel covers. Behind the covers are these spokes (above) and the Tesla Shop offers a $50 package for all wheels including a center cover and lug nut covers. Or, you can upgrade to 19" Sport Wheels with chrome spokes for $1,500.


There were two Tesla Roadsters in attendance. Dennis Pascual (dennis.pascual@gmail.com/ and meetup.com/Orange-County-Tesla-Club) demonstrates his wife's car (below)
.
Tesla Model S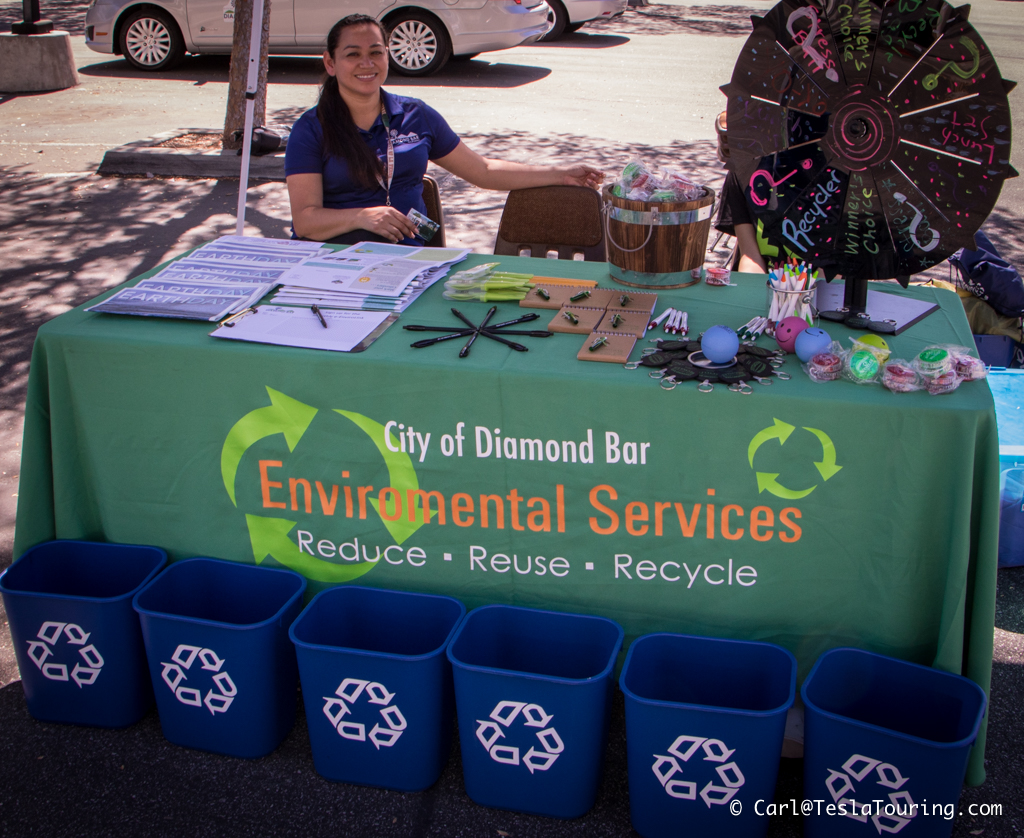 Several vendors were in attendance, but the City of Diamond Bar environmental Services had the best stuff.
I'm enjoying my lighted yoyo!
---
Other booths handed out various pamphlets, but South Coast AQMD handed out this "2018 Clean Air Choice Vehicles", which I found very interesting. The footnotes a the bottom explain the various colors on HOV lane stickers.
I think Tesla Model 3 Long Range owners will find the MPG City/Hwy column most interesting.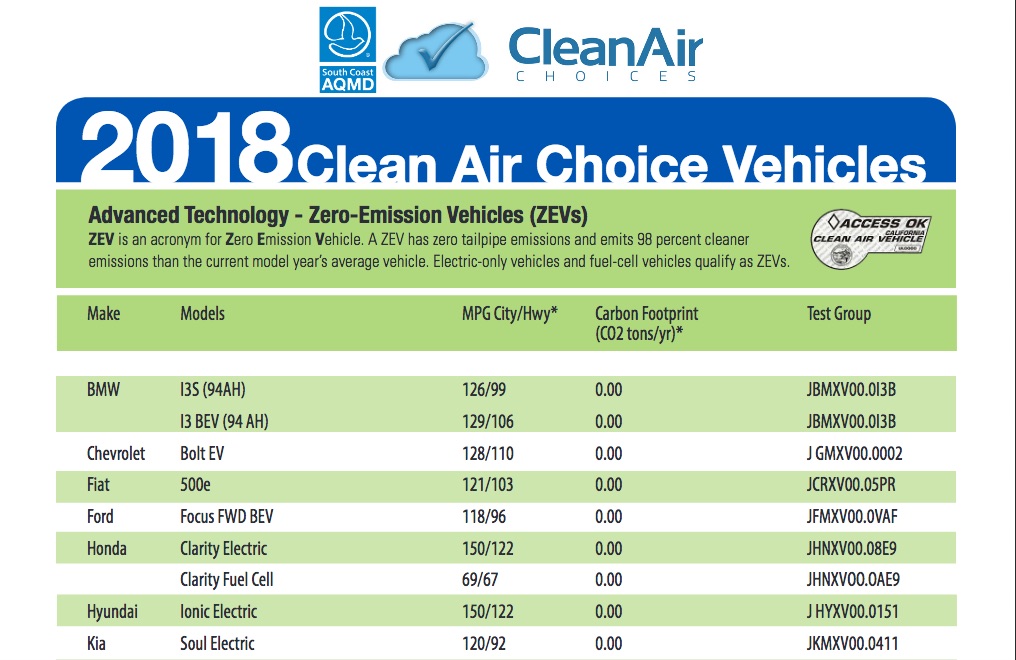 ---
Another excellent source of information on various electric vehicles is https://pluginamerica.org/
---
[ Top of this page |
Tesla Trip Reports by Carl Morrison and other authors and photographers: TeslaTouring.com
]