After checking in at the registration table, and plugging into a Level 2 charging station, Jim asked us to move our Tesla X over to a specific parking area when finished, so we could talk with visitors about our car. Level 2 charging stations give 10 - 25 miles of driving range added per hour of charging. Previously I have only used Tesla Superchargers which give up to 130 miles of range in 20 minutes.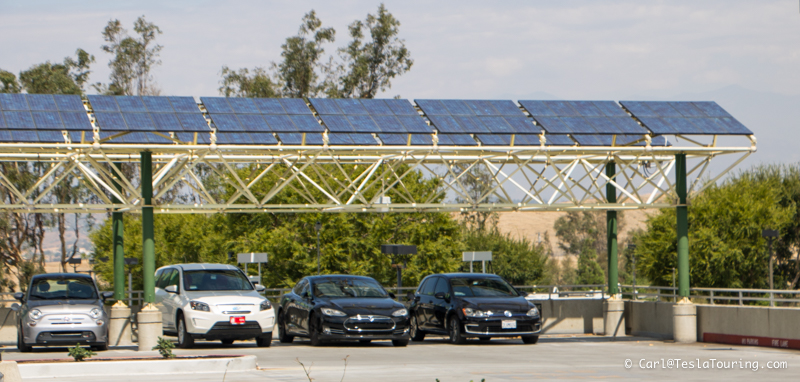 Some of the 100 charging stations had solar panels above them, we just chose one in the shade.
Being the first time for Paul and me to use a Level 2 charger, we first found the adapter for the Tesla, then Gregg, who owns a 2014 Toyota with Tesla engine, charging in the while car in the photo above, came to help us. He pointed out the controls and how to get charging.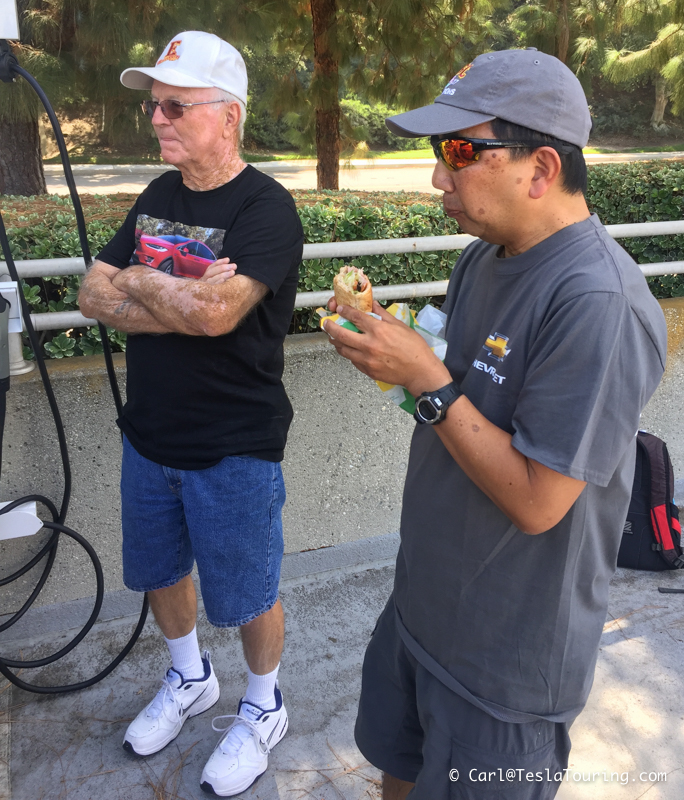 Michael Kimura arrived to help us, explaining that since it was free charging, we only needed to call an 800 number on the charger, tell it which unit number we were using, and we were good to go.
Phone number at bottom left with station number.
Michael Kimura's new premium Bolt identified by the roof rack.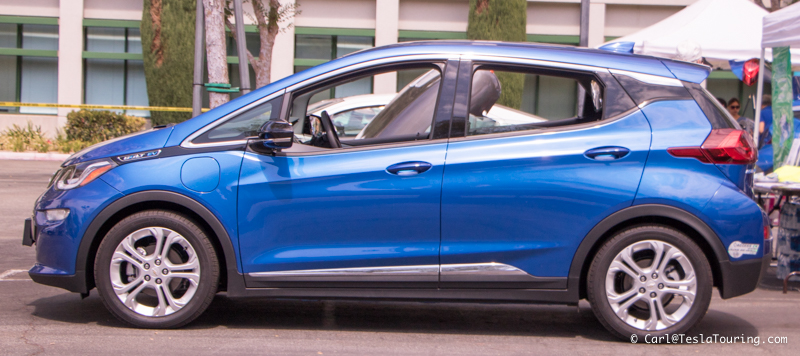 Standard model Bolt.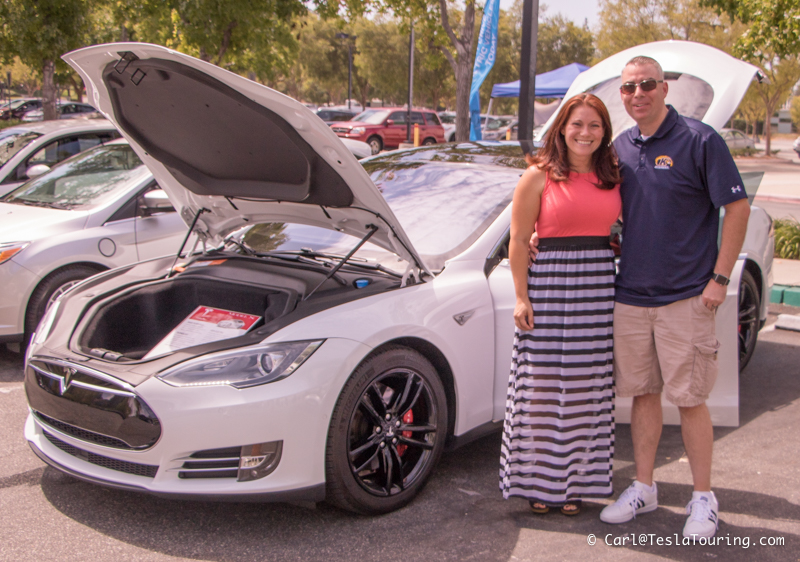 Chuck and Sunshine Knapp, 2015 Model S