Wine and Wheels
Tesla Club LA and SD
Mount Palomar Winery
33820 Rancho California Road
Temecula, CA 92591
Photos and text by
Carl@TeslaTouring.com
Saturday, May 14, 2016
---
Photos from a "Wine and Wheels" Lunch and Wine Country Drive in Temecula Wine Country, California, Saturday, May 14, 2016. Organized by the Tesla clubs of both Los Angeles and San Diego. Both clubs offered opportunities to caravan from their respective cities or meet at 11 a.m. at the Mount Palomar Winery, 33820 Rancho California Road, Temecula, CA 92591. Parking was reserved for the Teslas and a group photo was taken about 11:15 followed byindividual photos of owners and guests by their vehicle.

The attendees moved from the gathering in the parking lot to lunch in the pavillion at noon. A varied lunch menu was offered and wine was selected by those who had included it in their reservation. Tables included six or more attendees which encouraged networking among Tesla owners and guests.

After lunch, Sherry handed out a map of about a 15 mile drive through wine country that ended at Miramonte Winery 33410 Rancho California Road, Temecula, California, where wine tasting and further conversation could take place. Some attendees were interested in the new Tesla Charging Station in Temecula (location at the end of this report.)

There were 54 attendees and 27 Teslas were counted at one time during the day.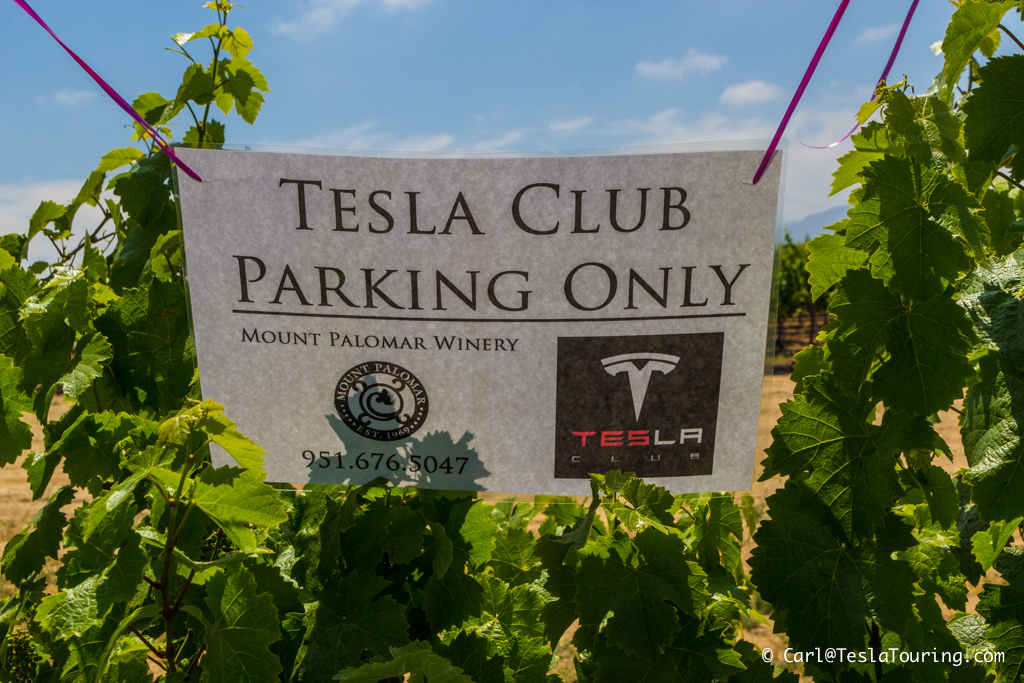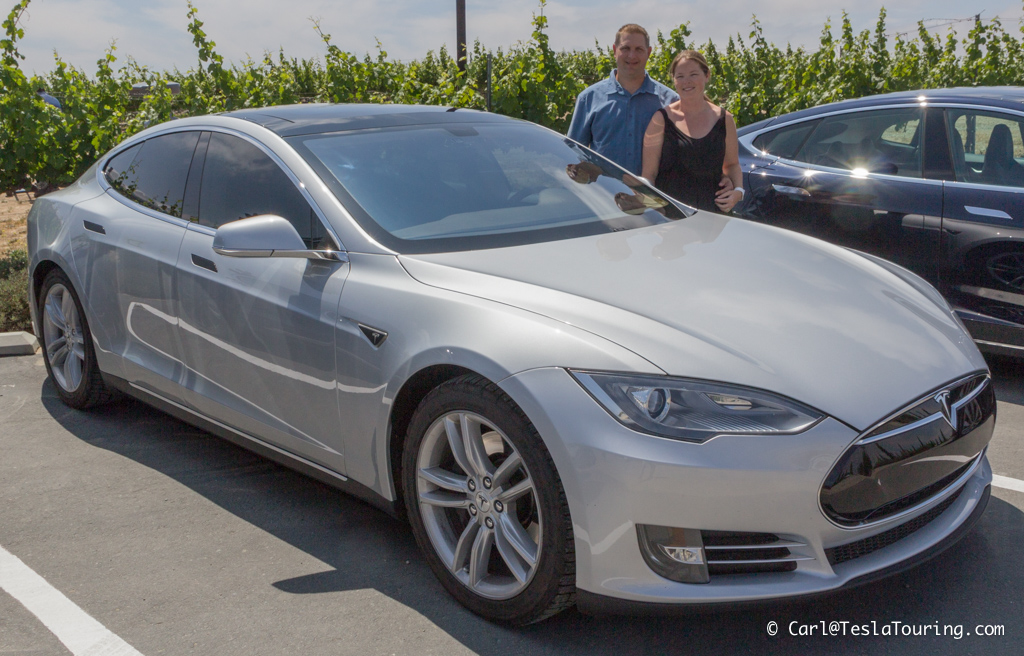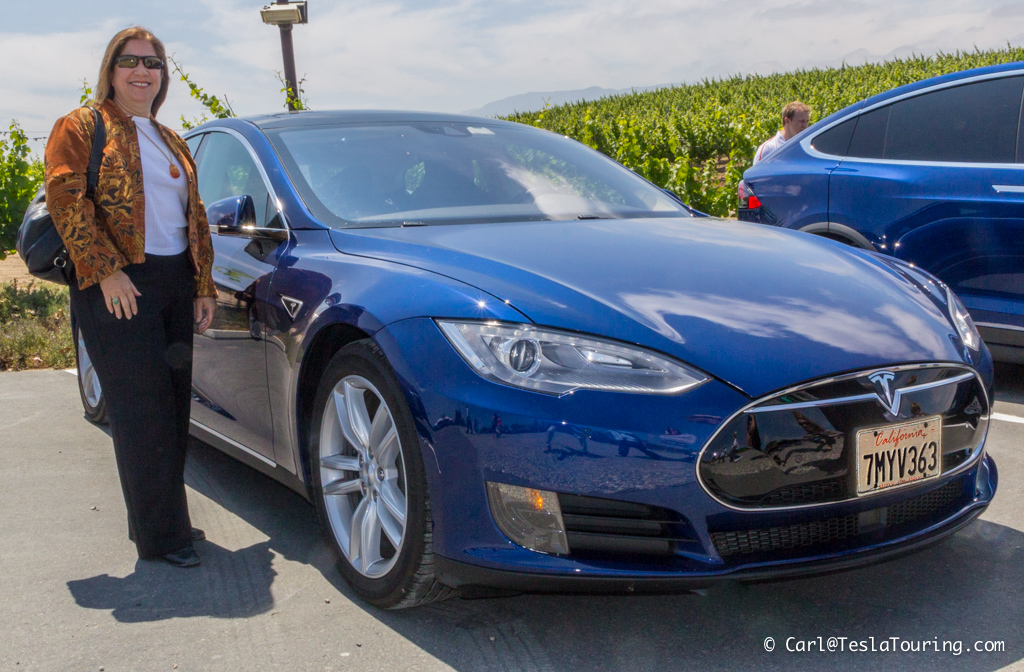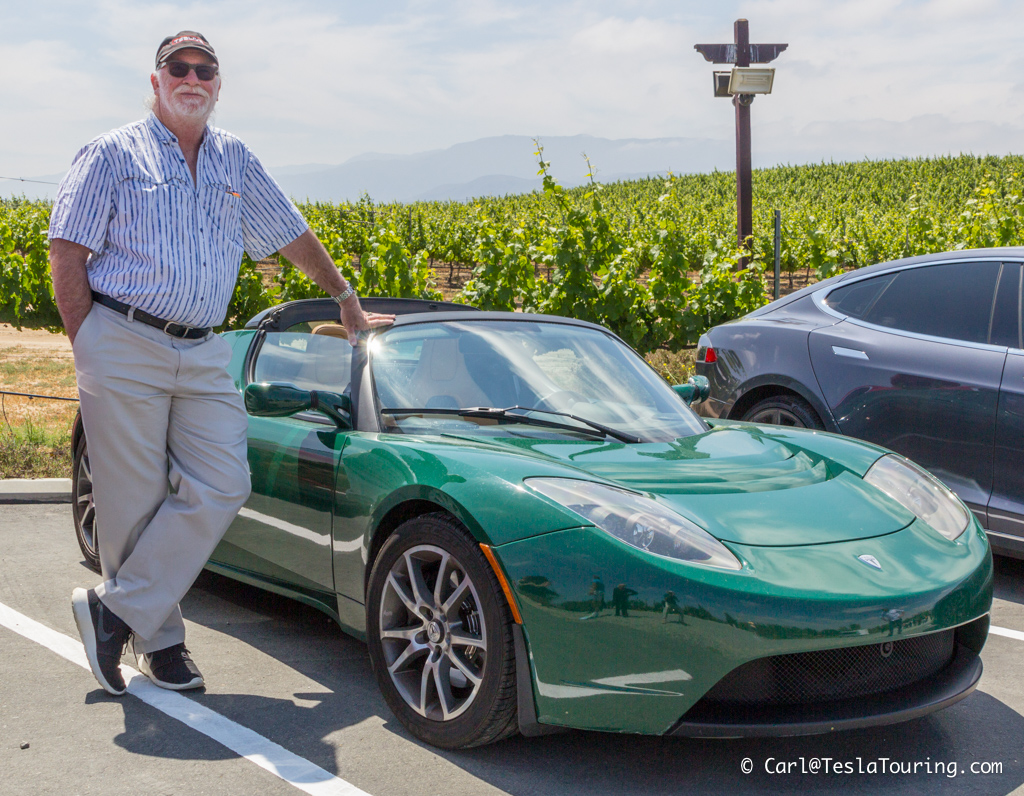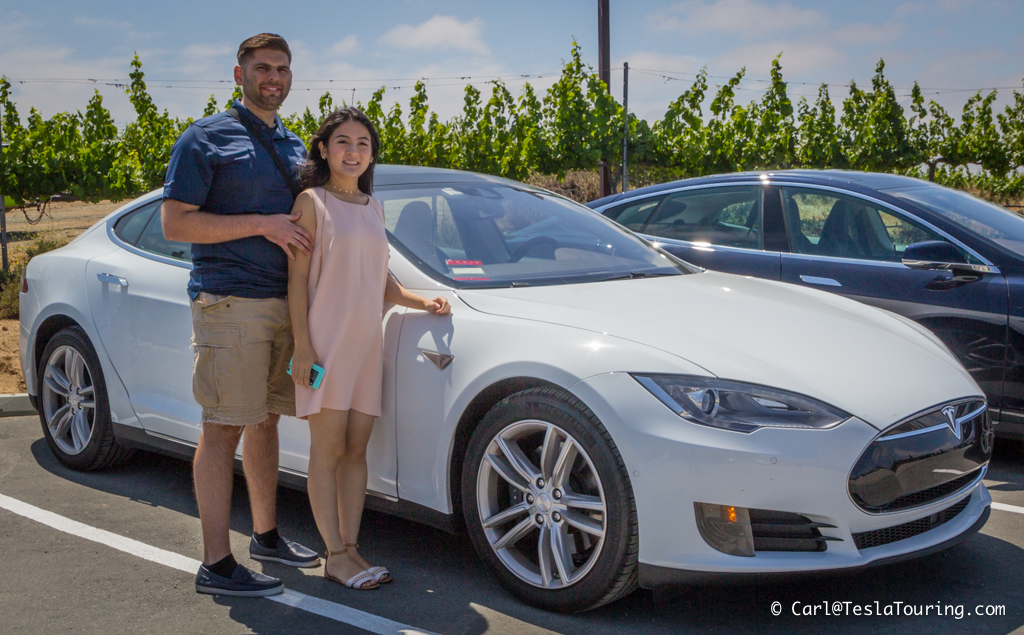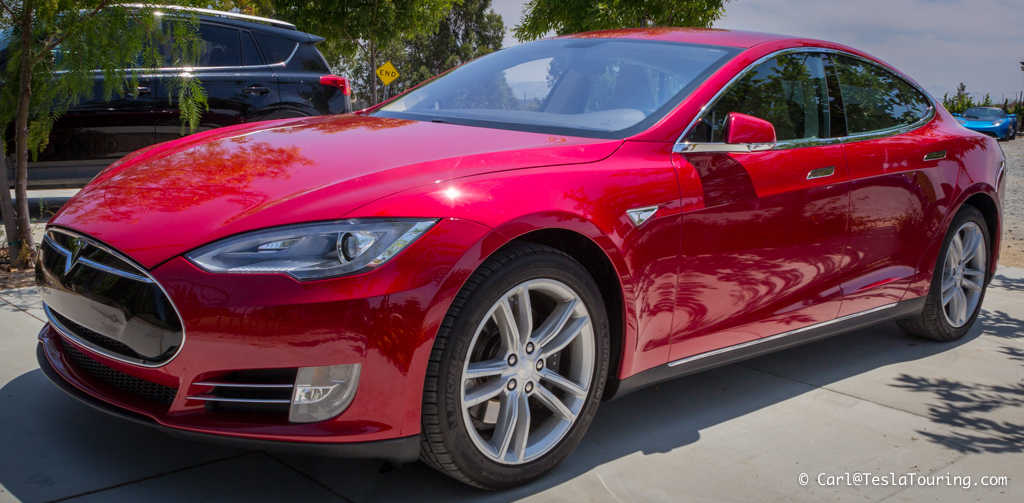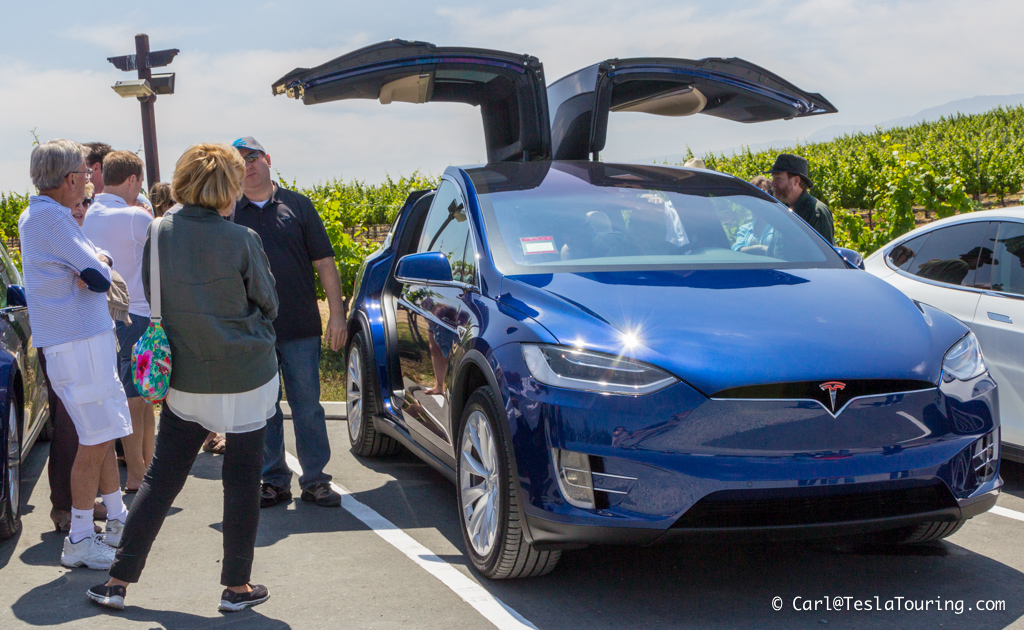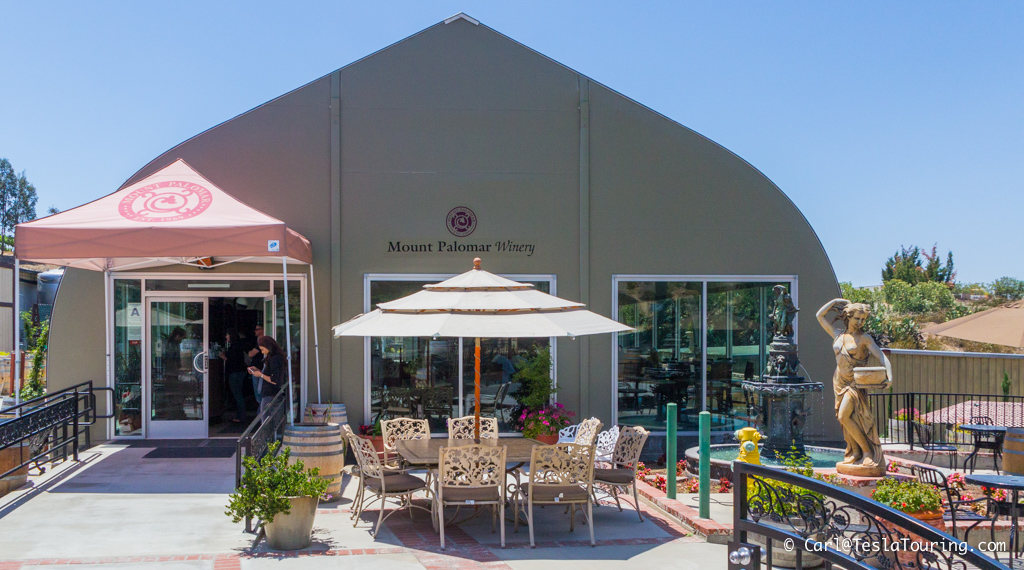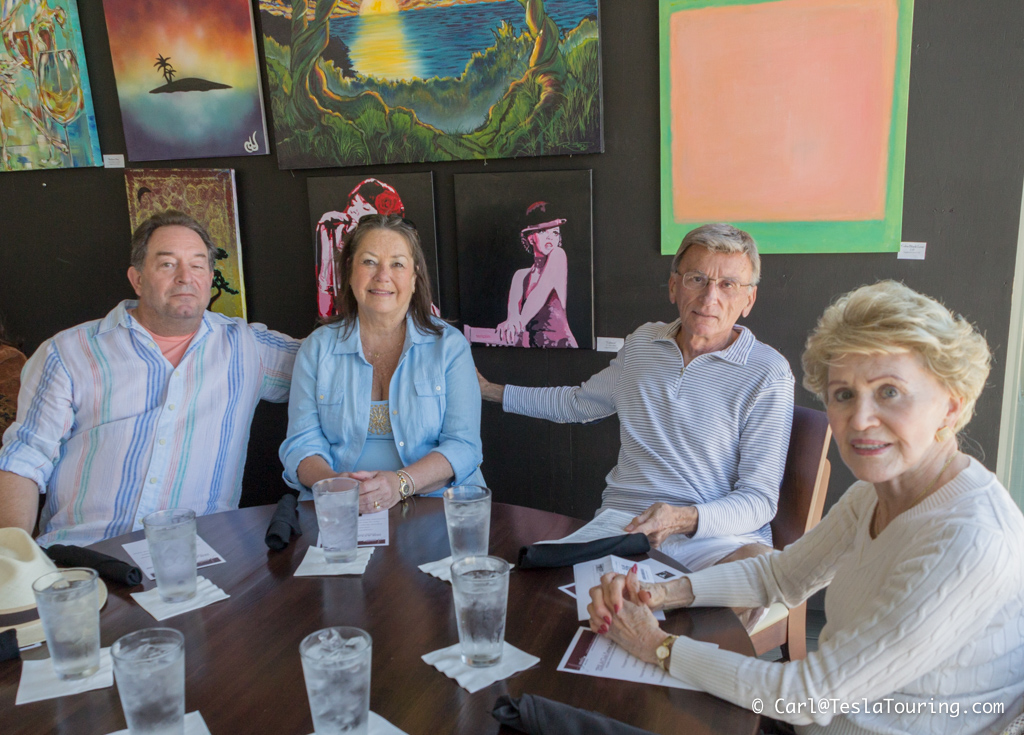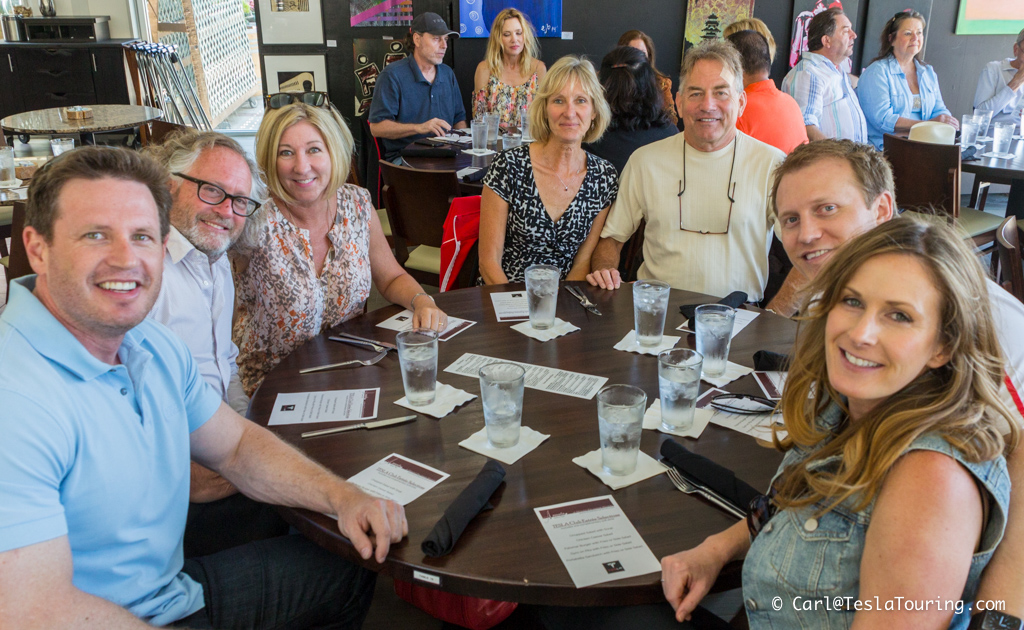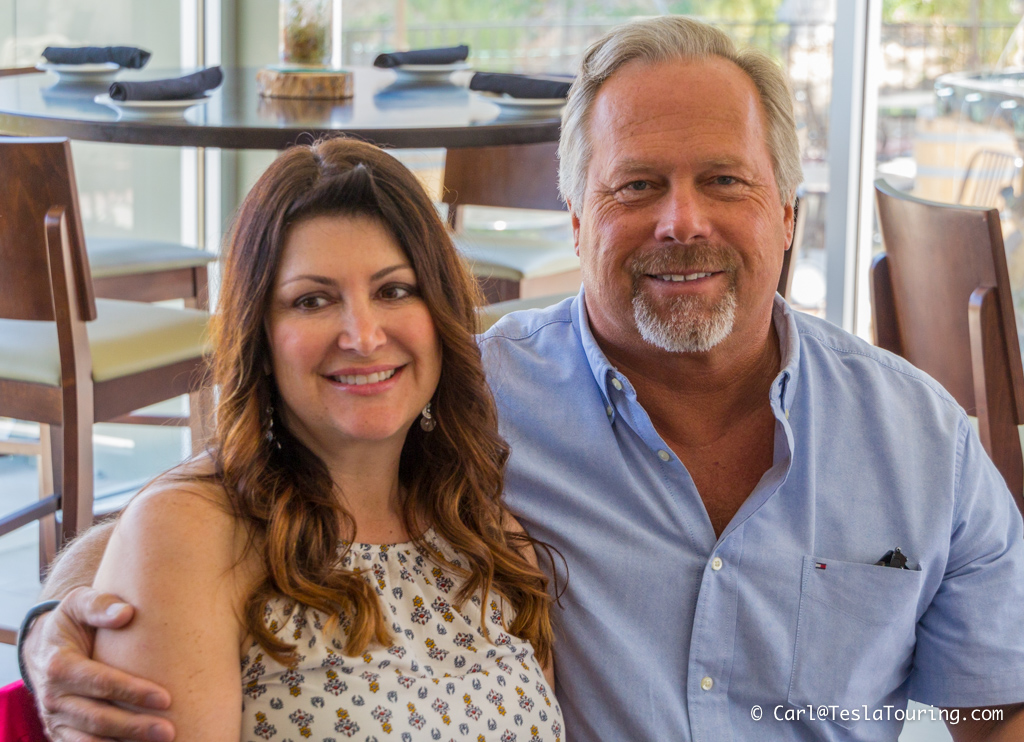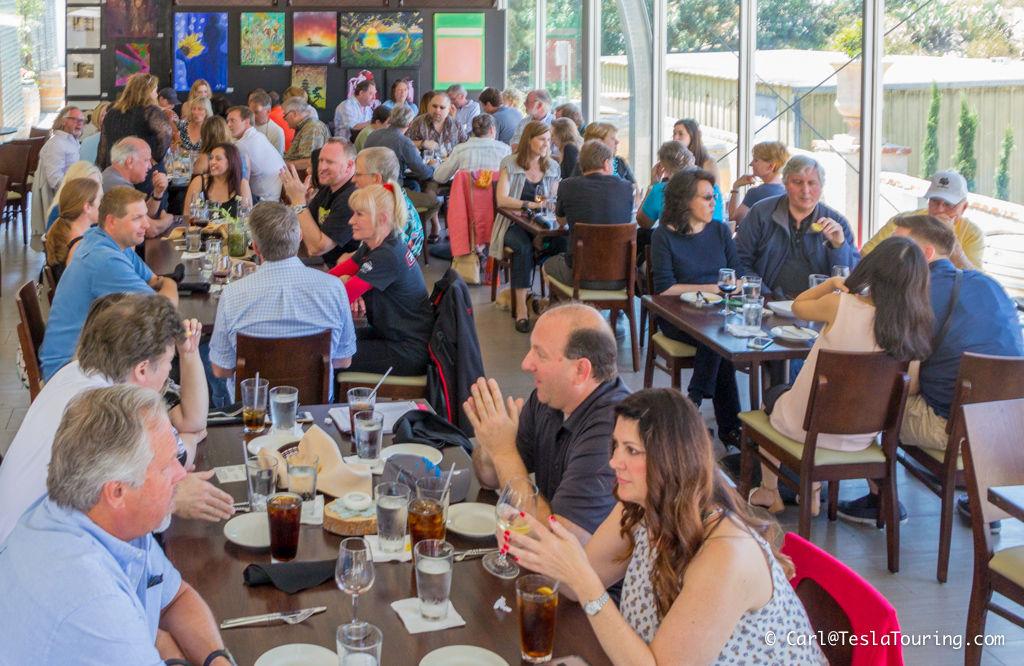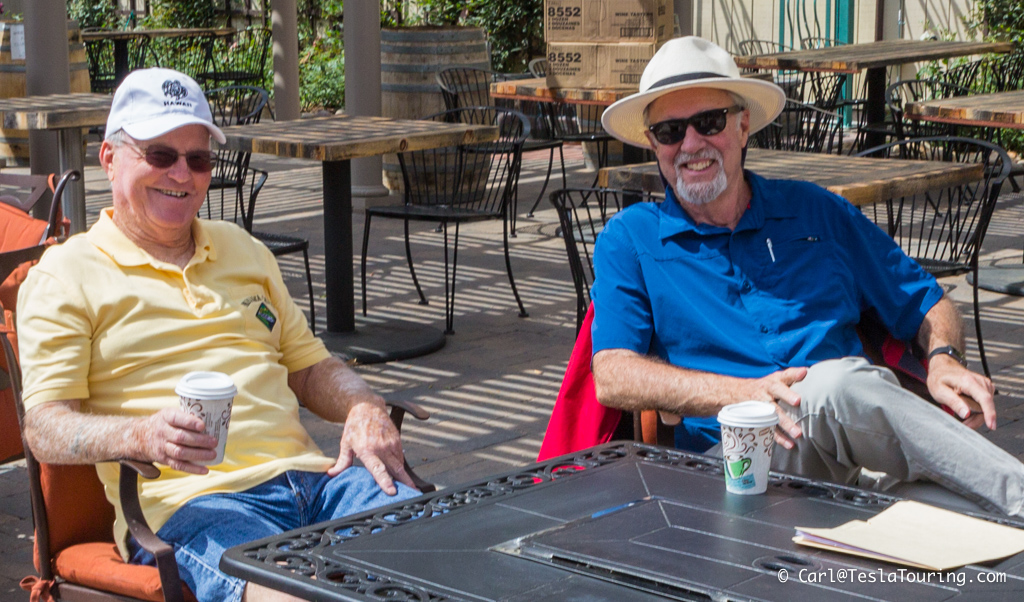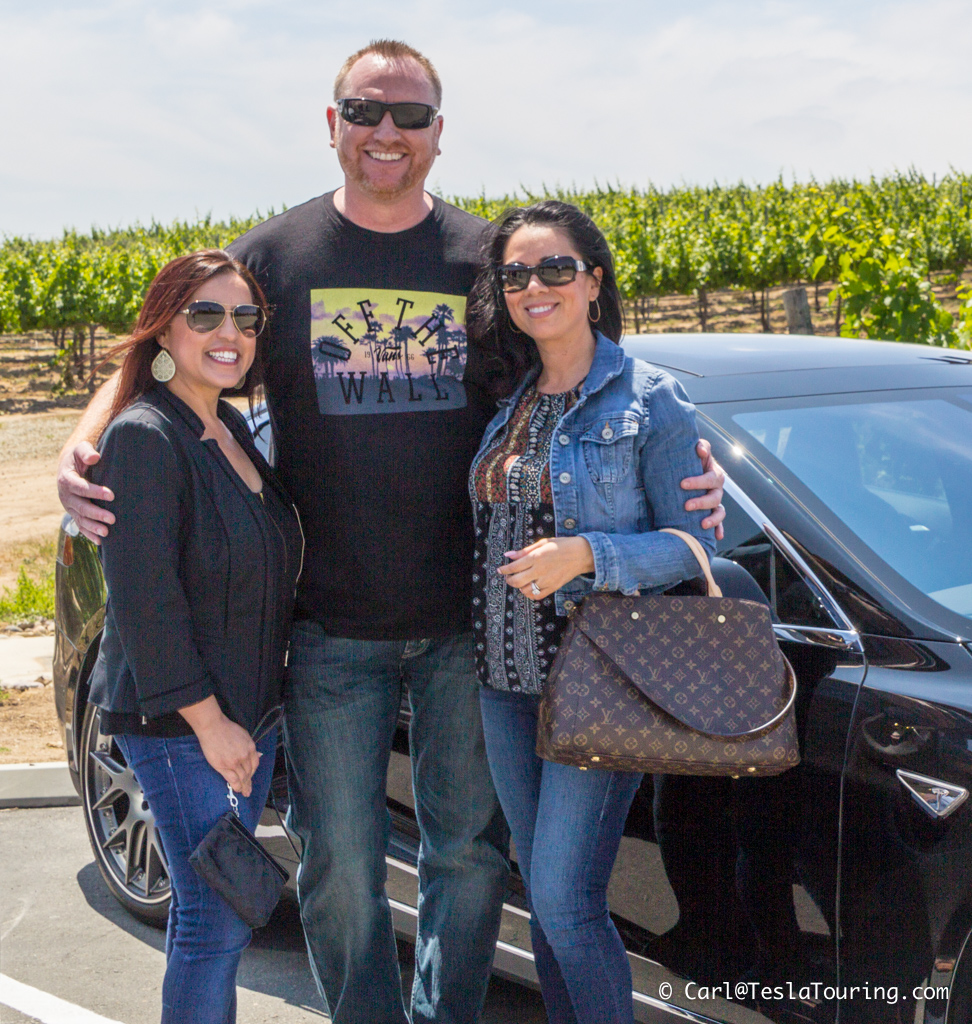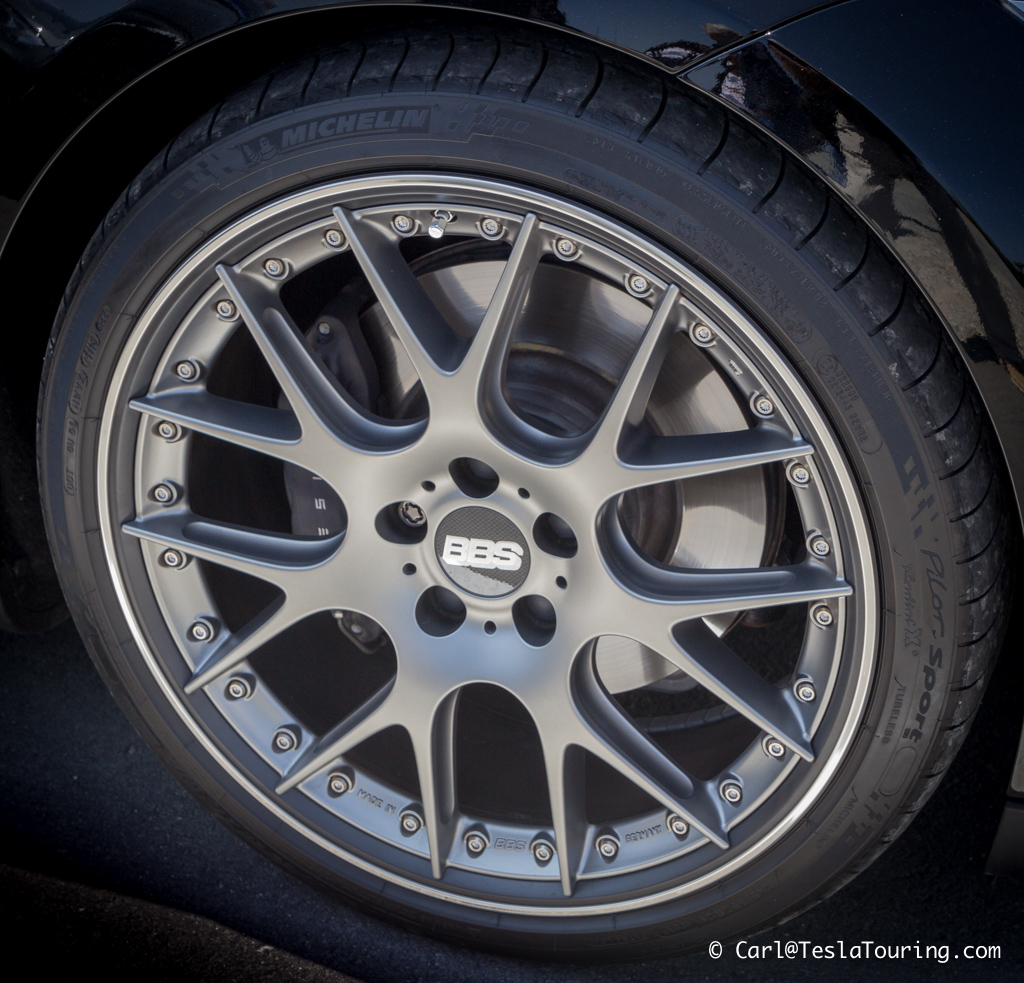 Steve Grande's Model X at Ponte Inn, Temecula on the after-lunch drive.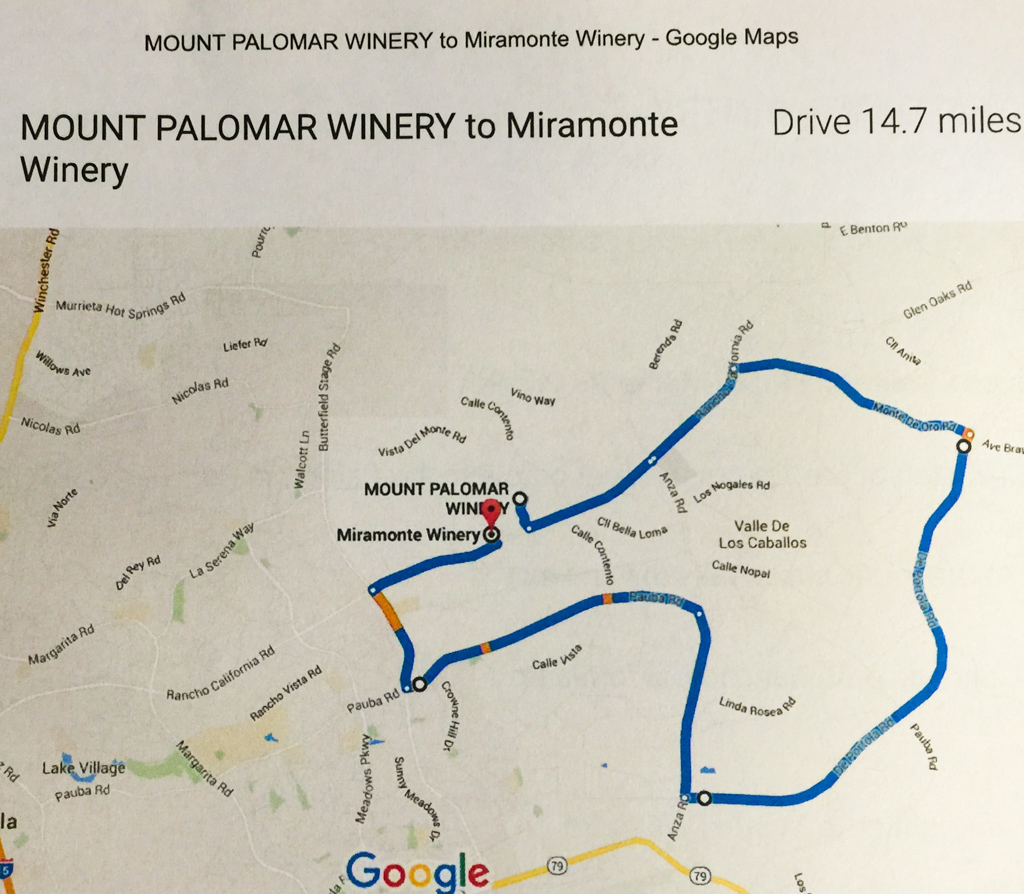 Interactive Tesla Supercharger
Temecula, CA
40820 Winchester Rd 3rd Floor
Date Opened 2016-05-10
Elevation 1,063 ft
GPS 33.52421, -117.152568
Hours 24/7
Stalls 10

---
LINKS
A slide show of all photos above plus other from the day is at:

http://www.teslatouring.com/carl/WineAndWheelsTemecula/slideshow/
Tesla Club LA:
https://teslamotorsclub.com/tmc/groups/35/
Facebook:
https://www.facebook.com/Teslaclubla/
Tesla Motors:
https://www.teslamotors.com
[
Top of this page
|
TeslaTouring.com
]